How can you knit everyone you know a jumper for Christmas?
Knit them on 10mm/US size 15 needles like this gorgeous number from 1967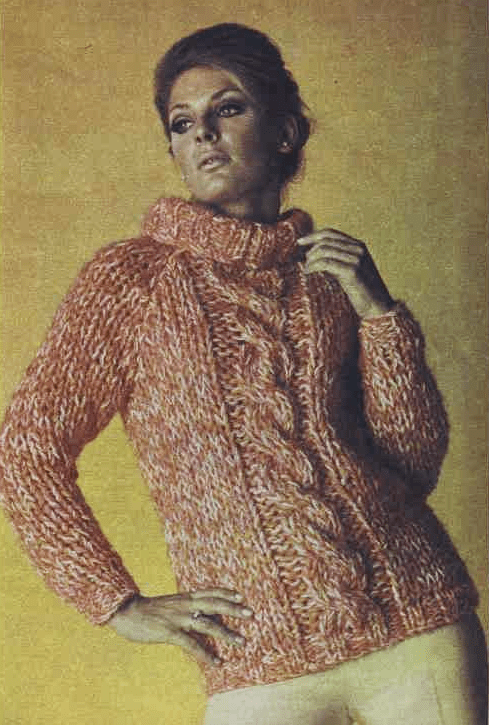 I have to admit, I don't usually like garments knit with super bulky yarns, but the cable up the front of this jumper/sweater, is just enough to break up the extra bulkiness caused by using several strands of yarn together.
Check out the pattern: The Super Sonic Knit, from the Australian Women's Weekly, December 13th 1967 and be on your way to filling your Christmas gift collection and emptying your stash at the same time!