These days a home made Halloween feast can give you the ultimate stress out, what with all of the perfect, expensive and super time consuming things I'm sure we've all saved on a Pinterest board for "someday". So, how about a couple of old time, easy treats to help lessen the stress?
I used to run a YouTube channel called The Vintage Kitchen, where I modernised the measurements and cooking of vintage recipes for today's cooks. Here are a few of the Halloween recipes I made.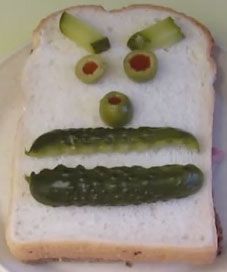 Goblin sandwiches from 1936 – a fun way to dress up your kid's lunch on Halloween.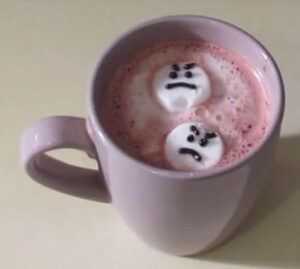 Witch's brew from 1936. Decorate some shop bought (or home made) marshmallows with grumpy or scary faces and pop them in a cup of frothy hot chocolate.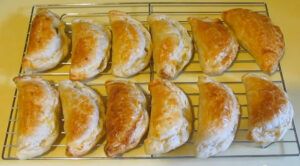 Celebrate Halloween in style with pumpkin pasties from 1947, rock cakes from 1927, or treacle tart from the 1970's. These rock cakes won't break your teeth!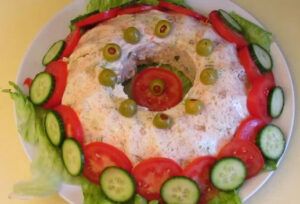 Or you could take the ultimate challenge and make Jellied chicken salad from 1953, and dare anyone to eat it! It's a basic chicken salad in jellied dressing but you could dress it up to be really horrifying instead of just "why would anyone do that to a poor, innocent salad?" type of scary. Set it in a skull shaped bowl, with spiders made from black olives for a dinner with a difference!
Whatever you do on Halloween, I hope you have a spooky day! I'll be handing out treats and trying to peel my son off the ceiling after he eats too much sugar.