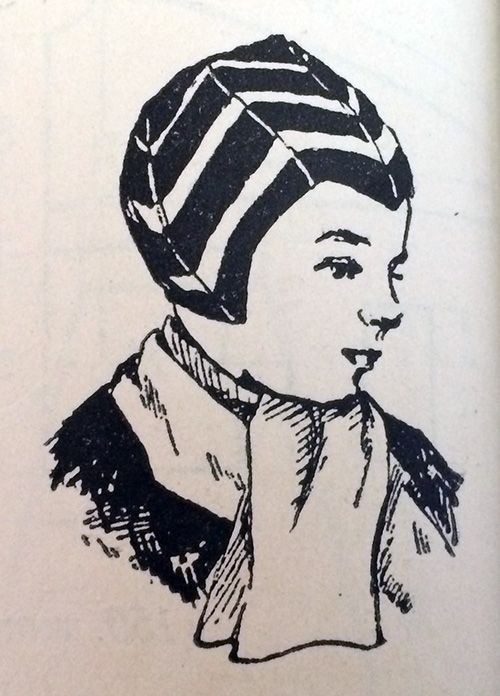 Today I finished translating the boy's hat from my vintage Latvian knitting book and have uploaded it for you to knit.
I test knit the pattern (I'll show you my hat once it's dry), and was very pleased to find that I translated it properly and managed to correct the errors and add the missing information (it didn't say how long to knit before casting off).
I tried the finished hat on my son Charlie, who is about the size of the average seven year old, despite only being five, and it fit perfectly! All my experience in knitting hats paid off and I didn't have to add or unknit any rows. Phew.
Now I wonder what to tackle translating next. There's a very cute looking baby cardigan, or I could really challenge myself and see if I can make heads or tails of the chapter on knitting Latvian mittens…