Presenting my finished (I think), feather stitch sampler for week three of the Take a Stitch on Tuesday stitch-along. I expected to it would take a lot longer to finish but I didn't realise feather stitch seaweed was so addictive 🙂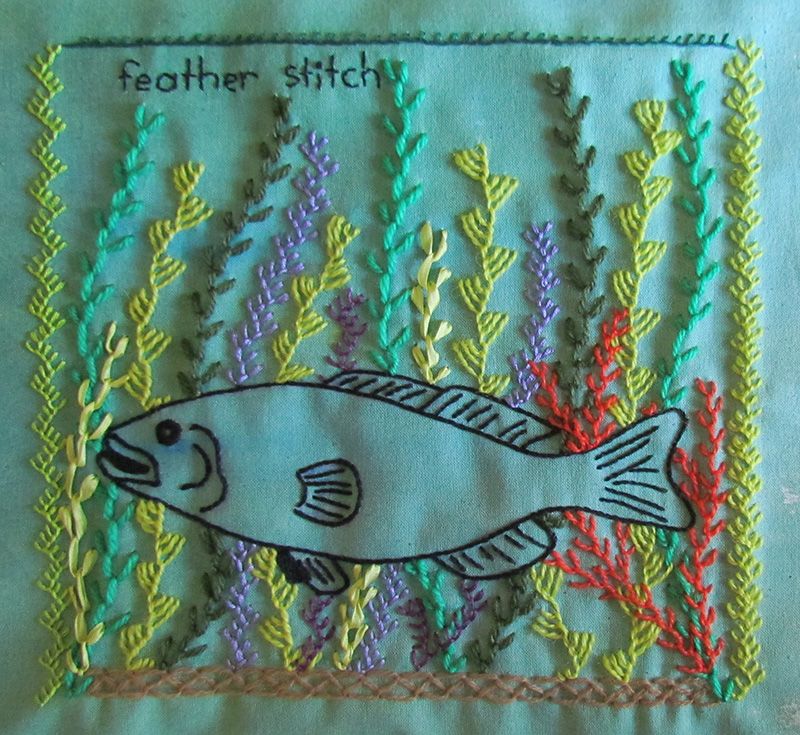 It was my intention to create a "negative space" fish in amongst the feather stitch seaweed and I don't think it worked in that respect. I do like it though, which is why I stopped before the negative space experiment was successful.
I learnt two important things about stitching the background rather than the subject.
1: In order for it to work, the background stitching needs to be really dense. More like this section on the top of the tail.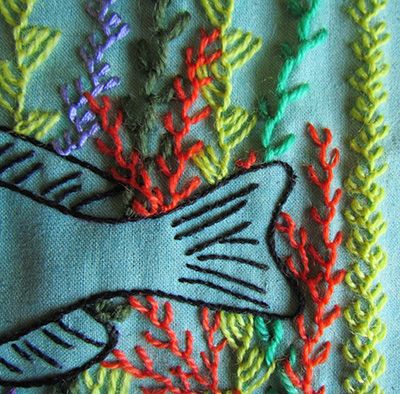 It would probably work much better with a denser stitch like satin or stem stitch filling, although if I worked it with those the sample would be much smaller! Hmm, maybe I should add some beads to it.
and 2: Filling in the missing bits of stitches you can't complete in the "proper" way is really important to stop the stitching looking skimpy. I added a few straight stitches in the image below to visually finish a section of maidenhair stitch.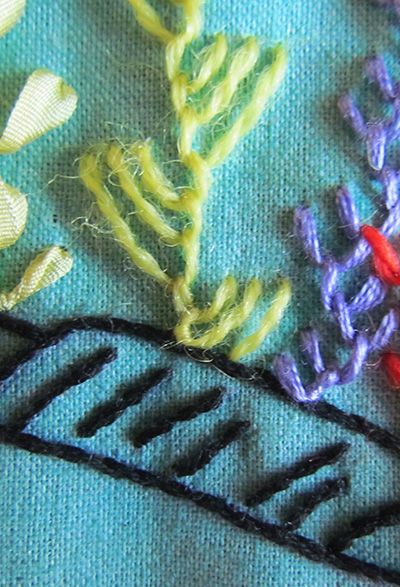 I guess there's a third thing I learnt too. I love working feather stitch. It's very rhythmic and soothing.
Some useful links:
TAST on Facebook
Sharron's TAST FAQ on her website, Pintangle.
Free vintage stitch book downloads.