This week, our And So To Sew bulletins are all about learning techniques for both sewing and embroidery.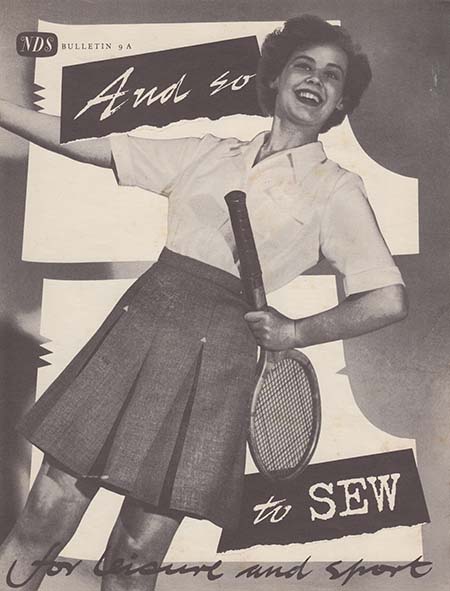 "And So To Sew" leaflet 9a is all about techniques that are used in the sewing of vintage sportswear. Every technique from making the pleats of a classic sports skirt, to matching patterns, finishing seams and hems and reinforcing garments at stress points.
"And So To Embroider" bulletin 9b teaches us all about embroidering on wool. It also includes three new stitches, how to use them to design motifs, and some project ideas to embroider them on.
As always, I have included a selection of video and photo tutorials for each technique as we all learn differently and not all of us have a teacher close by to help if we get stuck!
I hope you are enjoying this series of 1950's leaflets from the Needlework Development Scheme. We have a way to go yet, with some of my all-time favourites coming up! If you'd like to stay notified when new things are posted, sign up to be notified by email (over on the left on desktop, or under the post on tablet or phone). You'll receive a short email with information on the new post so you can choose whether it's something you'd like to look at. At the moment, that will be three emails per week.