Today is another TAST embroidery sampler or two, this time Algerian eye stitch.
My ideas for this stitch were simple, one worked on cotton quilting fabric over waste canvas. This is an embroidery canvas held together by a starchy substance. When you soak it in water you can pull the thread out with a pair of tweezers.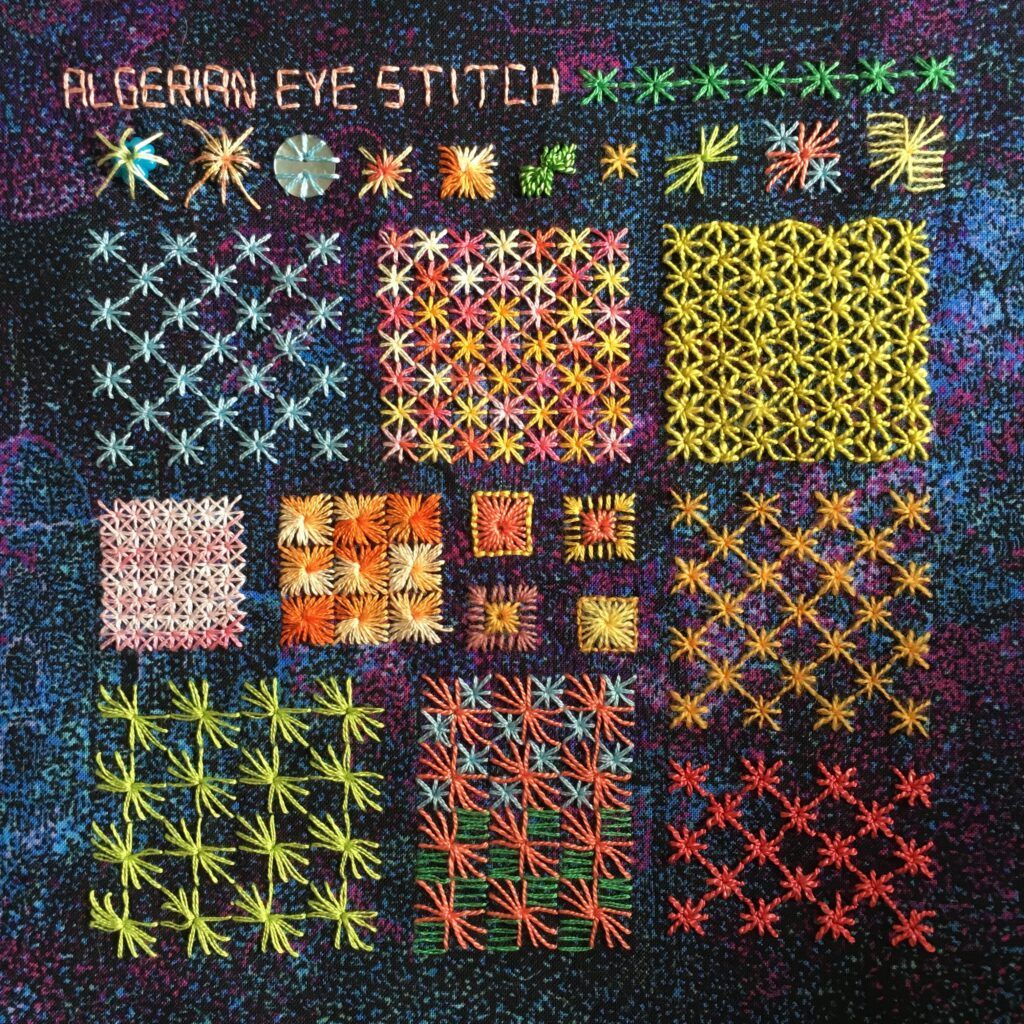 I worked spot motifs and fillings using Appleton crewel wool, stranded floss, mercerised cotton and a firmly twisted rayon cord. The first four filings are from "The Stitches of Creative Embroidery" by Jacqueline Enthoven, while the others are ideas I came up with while playing with the stitch.
For my other sampler I wanted to play with making the holes in the centre of Algerian eye different sizes. I didn't have any suitable fabric with a coarse enough weave, so I wove some square on a 4 inch square Loomette pin loom. The squares were woven and embroidered while still on the loom, then crocheted together to form the roughly 8 inch square format that I have been using for all my samplers.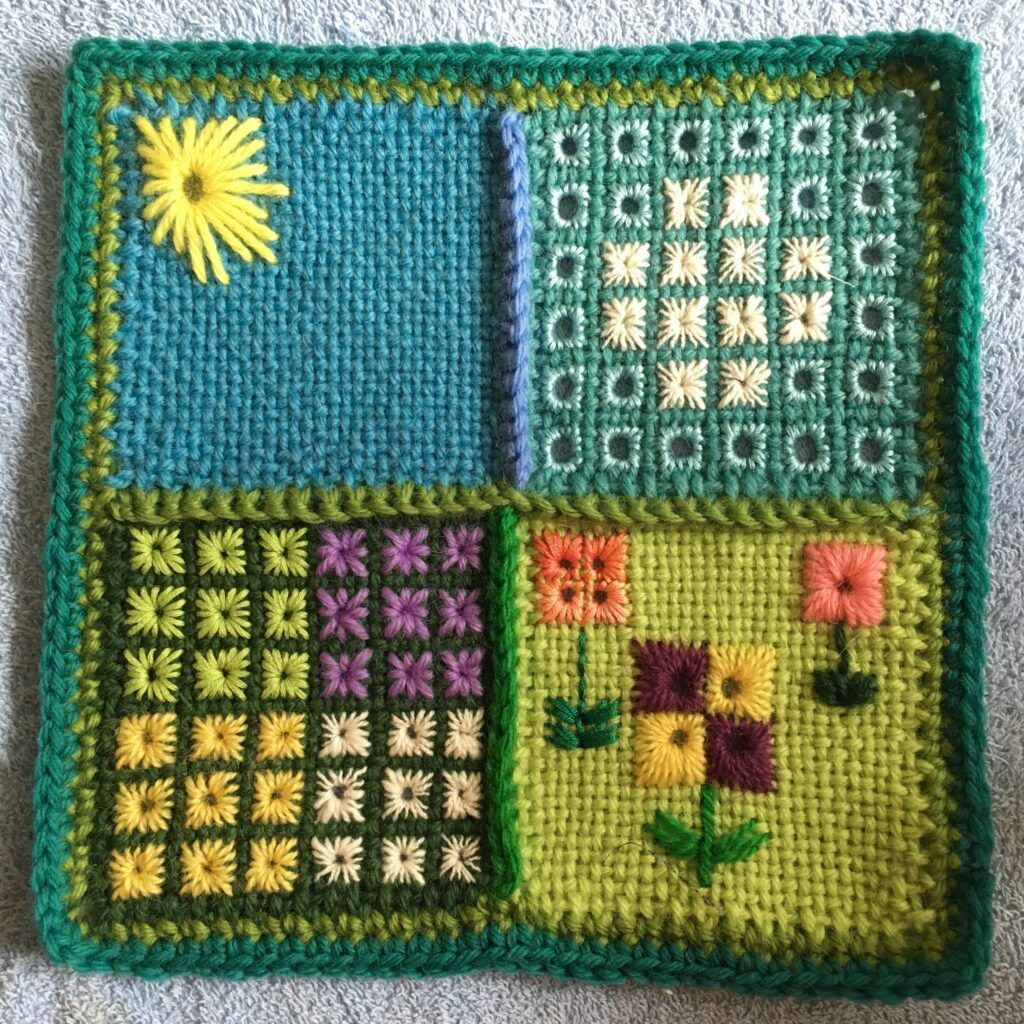 The squares are all woven with vintage dk weight needlepoint wool (aka tapestry wool).
The sun square is embroidered with soft cotton.
The sky square is embroidered with stranded floss for the sky and my beginner's handspun cotton for the cloud.
The garden beds (on the bottom left) are, beginning at the top left and working clockwise: stranded floss, crewel wool, handspun cotton and thinner crewel wool.
And the final square is stranded cotton, crewel wool and needlepoint wool.
In my next post I revisited an old favourite. Stay tuned!