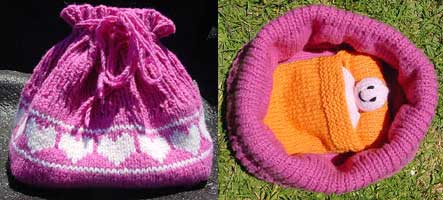 As I can no longer sell my knitting patterns on Ravelry due to not being able to view the site, I've chosen to make them available on Payhip, so they remain available for anyone that would like to purchase them.
See my Knitting Books and Patterns for Sale page for more information on all the books and patterns I have available!
If you bought any of my patterns on Ravelry, you should still have them available in your library to download any time you want them. However, if you would like to ask any questions about the instructions, you'll need to contact me here and I'll be happy to help.