Don't worry, I've finished nagging you about Christmas crafts! Today I'm bringing together updated versions of two patterns that were originally published almost exactly 115 years ago.
Six years ago I posted the pattern for the rather stunning knitted edging, Wave, Rose and Strawberry Lace, with the intention of following up the next week with the matching insertion pattern. Which I promptly forgot. Oops.
But!
I have finally done it.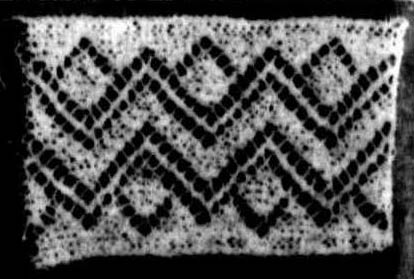 Wave, Rose and Strawberry Insertion repeats the "wave" section of the lace in a 25 stitch wide insertion. I've updated the language used, charted it and tested it for accuracy. I guess after 109 years, another 6 wasn't going to make too much of a difference 😉