Anyone who has been following my embroidery adventures for the past couple of years will know I'm completely addicted to Dropcloth embroidery samplers by textile artist Rebecca Ringquist.
In March this year, Creativebug hosted a daily stitching challenge to coincide with the release of Rebecca's latest sampler, "drawing stitches" and I joined in.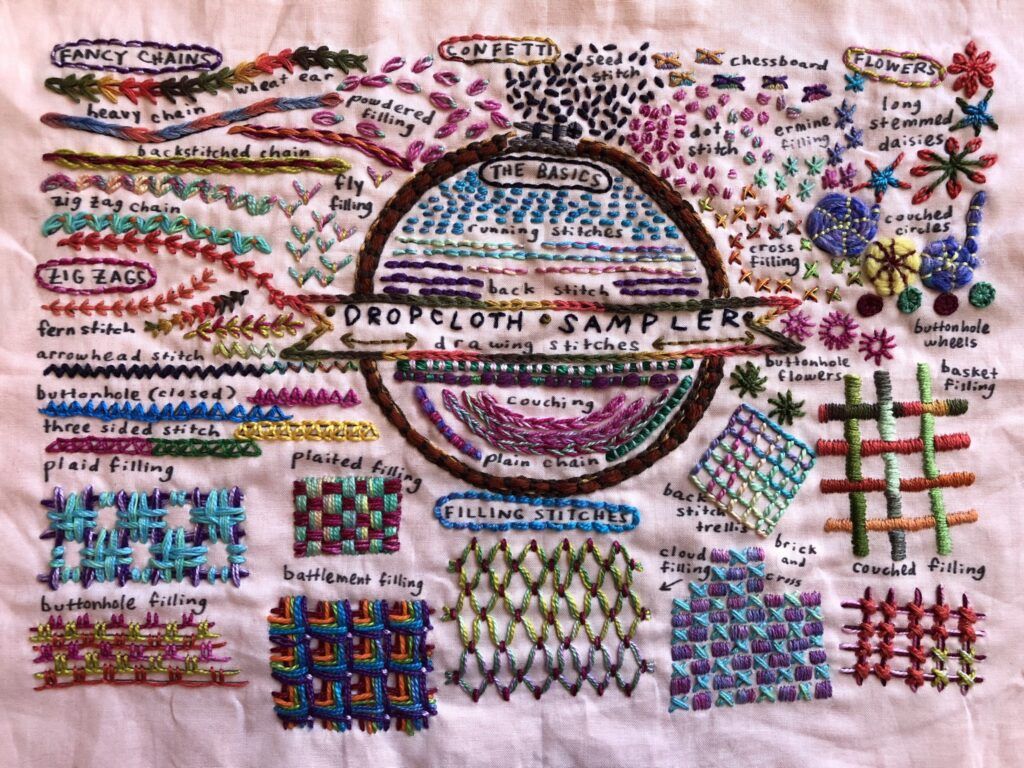 My finished sampler. (Click the photo to see a larger version)
At the time, this sampler had several stitches I hadn't tried before even though I've worked over 120 stitches on various samplers over the last three years:
Rebecca's version of zig-zag chain (which also led me to looking in my books for more variations on the original version and finding out I'd been working that the wrong way all along!)
Chessboard stitch
Dot stitch
Ermine filling
Basket filling
Brick and cross
Battlement filling
Plaited filling
Plaid filling and
Back stitch trellis
(I've been blogging my stitching out of order so you may have seen projects with these stitches here recently).
I really enjoyed this stitch along because not only did I learn new stitches, but Rebecca also has a way of creating a way of making stitches that give you the most opportunity for adding more colour and texture. For example, it had never occurred to me to work the tails of long tail chain first, so they could be worked in two colours.
The class is online permanently over on Creativebug, which you can find here: Daily Embroidery Challenge with Rebecca Ringquist and you can purchase the sampler from the Dropcloth Samplers Etsy Store. You don't need the sampler to stitch along though, all you need is thread, a hoop and some fabric!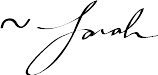 This post contains affiliate links to Creativebug. All opinions in this post regarding the Creativebug platform are the honest opinions of the author. I will only ever promote products and services I have tested and enjoy.