I have a new pattern for you today!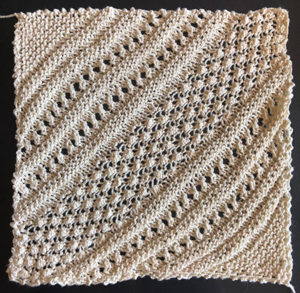 Square for a Quilt (what a memorable name, ahem), was originally published in The Knitted Lace Pattern Book around 1870.
Knit in thread, it measures 7 inches square, but you could easily update the look by knitting it in fingering weight cotton or sock yarn. The squares can be joined to form lace and blackberry stitch diamonds in the traditional manner, or you could create a whole new design by joining them to make zig-zagging rows of eyelets and lace.
I hope you enjoy this pattern. I'll be adding most of the Patterns from The Knitted Lace Pattern Book over the next few months so get your needles ready!