Today's featured free knitting pattern is one of my favourites.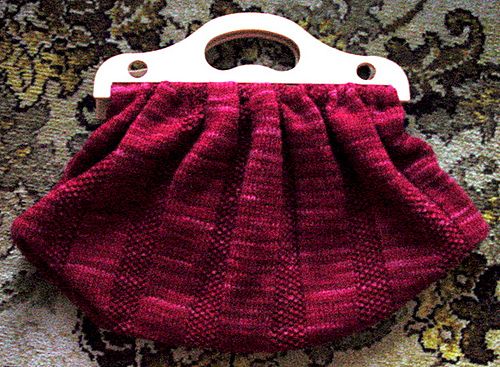 A Knitted Work Bag from the Brisbane Courier, November 29th 1928
This bag is made from a large knitted rectangle, gathered at the top to fit the handles. Simply knit a rectangle, line one side with fabric and attach to whatever style handles you like.
I knit mine with worsted weight wool but you can easily knit one with fingering weight yarn and use smaller handles for a dainty hand bag.
I hope you're enjoying my showcase of vintage and free patterns so far. If you have any requests please let me know in the comments!