Many years ago I went on a retreat for yarn shop owners and was very surprised to learn that most knitters, and crocheters I assume, can't wrap their brain around using any yarn other than the one used in the original pattern. Not even changing the colour.
Which brings me to today's free pattern.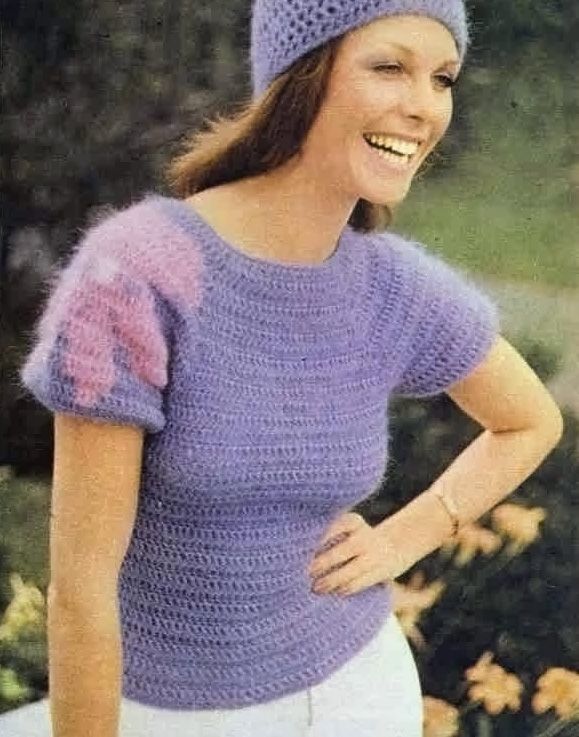 Yes, it's from the 1970's but if you look past the fuzzy yarn and the giant flower on the shoulder it's a pretty cute top.
Updating this pattern is incredibly simple. Just use a smooth yarn, forget the flower and work a two or three row stripe across the yoke. Done 🙂
This pattern is from the Australian Women's Weekly, so it uses UK crochet hook sizes and terms. If you're not familiar with them, here's a  conversion chart for hook sizes, and a conversion chart for crochet stitches.
Crochet in Bloom Flower-Sleeve Jumper and Cap from the Australian Women's Weekly, 25th of September, 1974
Picture
Pattern page 1
Pattern page 2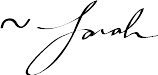 PS: I've never been a yarn shop owner, I was writing an article for the very early incarnation of Australia's Creative Knitting Magazine. If you ever find it, please ignore my name on the article. It was edited to sound as if it was written by a twelve year old with a bad case of the giggles…