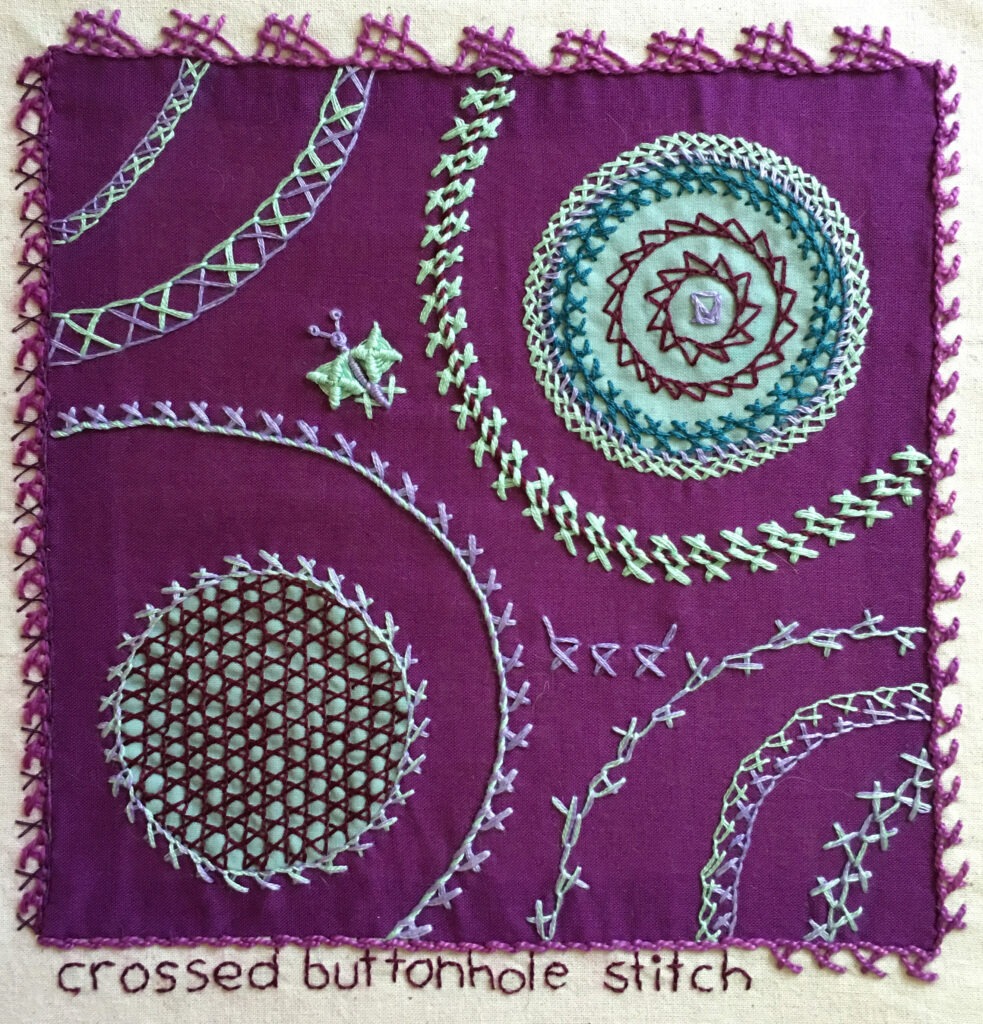 My finished buttonhole sampler for week 17 of the Take a Stitch Tuesday challenge for 2015.
I think my favourites are probably the stitch used a filling in the bottom circle, my little table and chairs and the random version just under the chairs which swaps from one side to the other with random lengths and direction on the cross part of the stitch.
I'm not sure if I'll ever use this stitch much but I did enjoy the rhythm of it and it was a lot more versatile than I expected.
Some useful links:
TAST on Facebook
Sharron's TAST FAQ on her website, Pintangle.
Free vintage stitch book downloads.
My TAST Pinterest Boards