My current spinning: a scrap of merino/silk from my blending board being spun into a lace-weight 2 ply on my Majacraft Mayan Spinner. It isn't really the proper prep for a Mayan spinner (you need well carded fibre), but since it's just a tiny sample I thought I'd persevere with it.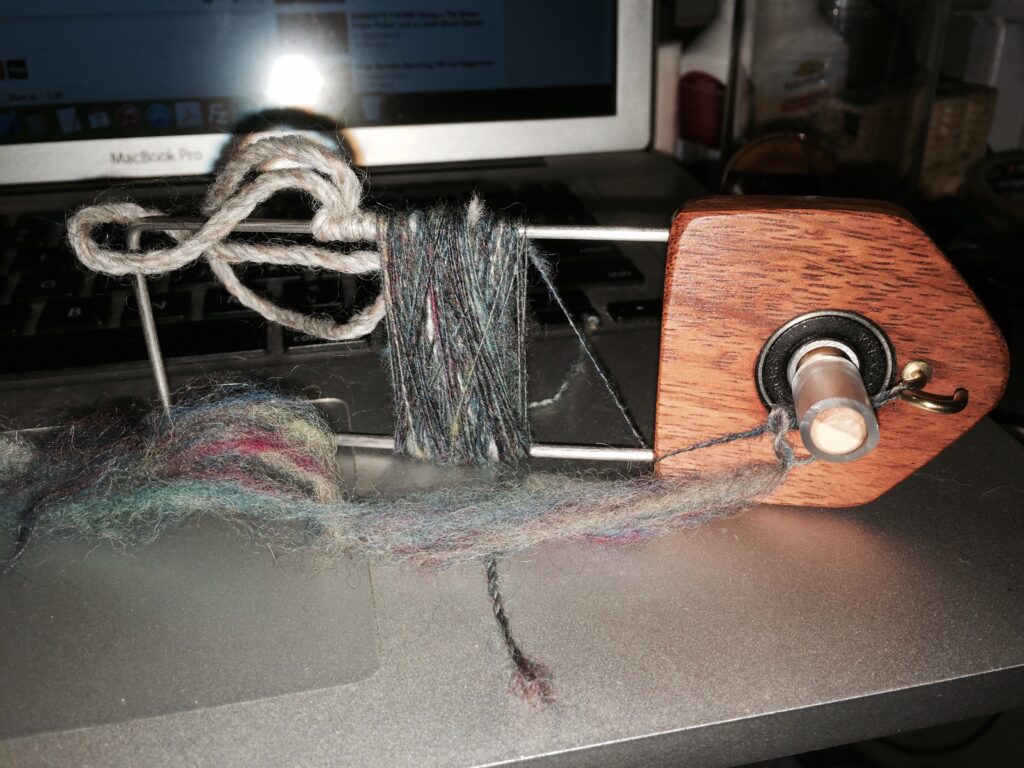 It's a shame Majacraft stopped making these so quickly as they'd be great for spinning on a long train trip.
I'f you'd like to see exactly how to spin on one of these doohickeys, check out this video by k9nething on Youtube.
And now I really am going to bed. Good night!