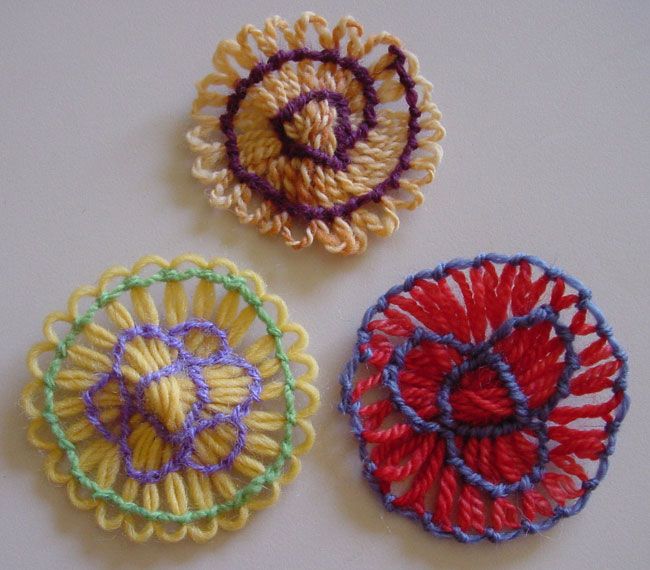 Knot stitching is not just for making circles, you can stitch many simple designs because it secures the threads as you go.
These samples were made on the Clover Hana-Ami loom using DK weight wools.
Firstly you'll need a copy of the instructions for making knotted rounds so that you know how to make the stitch.

Start by securing the centre of your flower using the technique of your choice. I've used the knot stitch to make the centres in all of my samples.

After securing the centre keep making knot stitches in your chosen design. Because the knot stitch secures the threads no matter how you group threads together, you can make a surprising number of designs.

I tried making a spiral

A three petal flower with a knotted edge
and a six petal flower with a knotted round in a second colour.

Darn the ends into the back of your flower or tie them together and trim them close to the knot. Use a dab of glue to stop the knot coming undone. As long as your flower won't be pulled around a lot, the glue will keep the knot secure.
---
Copyright Sarah Bradberry, April 16th 2010. All rights reserved.