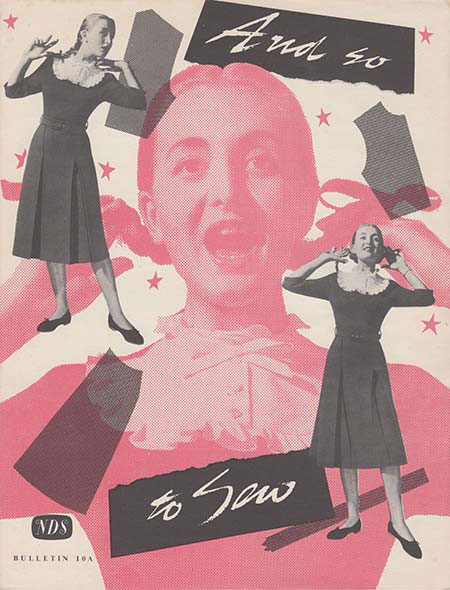 Leaflet 10a in the Needlework Development Scheme's series "And So To Sew" includes techniques used when sewing a fitted wool dress from a commercial pattern, plus a full pattern for a tailored collar and cuffs.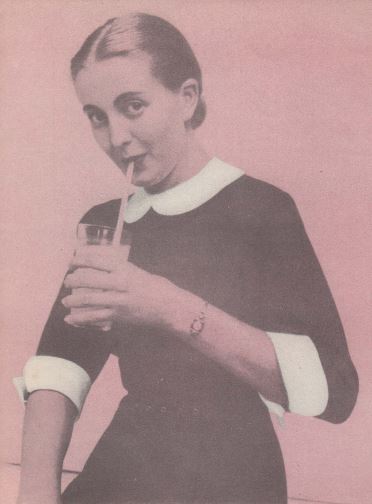 The order of sewing
Finishing a neckline with a bias binding facing
Inserting a woollen sleeve
The overcast hem
How to make a vintage style belt
How to sew belt carriers or belt loops
Tailored collar and cuffs (pattern included) The frilled bib shown on the cover is from And So To Sew bulletin 2a

Download "And Sew To Sew" bulletin 10a
Modern Tutorials
Since we don't all have a sewing teacher on hand to help with any questions, I have added some modern tutorials wherever possible to help.
Finishing a Neckline with a Bias Binding Facing by Professor Pincushion
How to Insert a Sleeve by Made to Sew
This very thorough tutorial gives you all the information you need to insert a sleeve in any garment.
How to Make a Fabric Belt by Professor Pincushion
How to Sew Belt Carriers or Loops by Professor Pincushion
This video includes how to sew loops onto a waist band. For a dress, use the instructions in the leaflet above.