When it comes to knitting, sometimes I have a habit of closing my eyes and jumping into projects that I have no idea if I am capable of achieving. It's like the extreme sports version of knitting, you get addicted to the adrenalin rush and forget about the times you ended up in hospital, or in this case, the times you swore at your knitting and threw the whole lot up against the nearest wall before storming out of the room. Expletives optional.
When I started translating and correcting the knitting patterns in Home Work (a book of mostly lace edgings published in Toronto in 1891), I knew very little about knitting lace. By the time I had gotten halfway through I realised that thanks to my research and Margaret Stove
, I had learnt so much I could now design my own.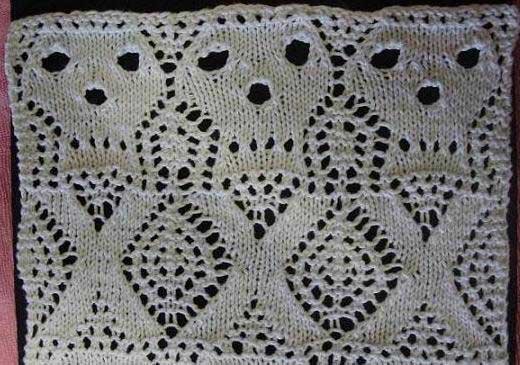 Today I'm learning to read knitting patterns from 1956, written in Latvian. It seemed like a good idea at the time.
I found this book on Ebay last month and the patterns are so beautiful that I couldn't resist it, even though I didn't know a word of Latvian (I can now translate "stitch", "knit" and "and" without help, lol). I have to admit, I even fell in love with the paperboard cover.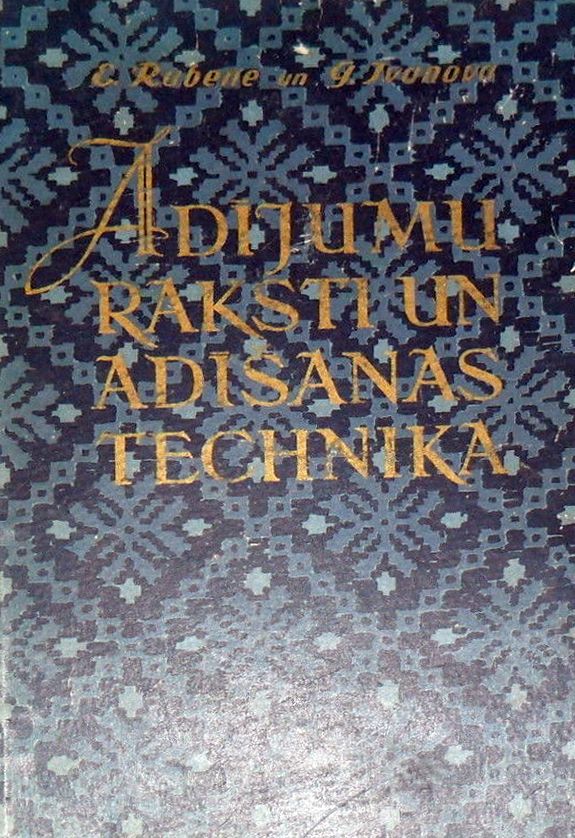 The wonderful thing about these patterns is that they have very little text, relying mostly on schematics, colour charts and sketches of the finished item. This makes it possible to translate them using a combination of Google Translate, the technique and stitch pattern sections in the book (yay for knitting charts), and the things I already know about Latvian knitting. Specifically, I hit a section that I was sure should be a two colour cast on followed by a two colour herringbone braid a couple of rows later and sure enough, after comparing terms in the technique section, I was right. 
At the moment I'm working on translating a pattern called Zēna Cepure, which is a child's hat that reminds me of  the bonnet from the bouncing baby set in the original Homespun Handknit, only knit in the other direction.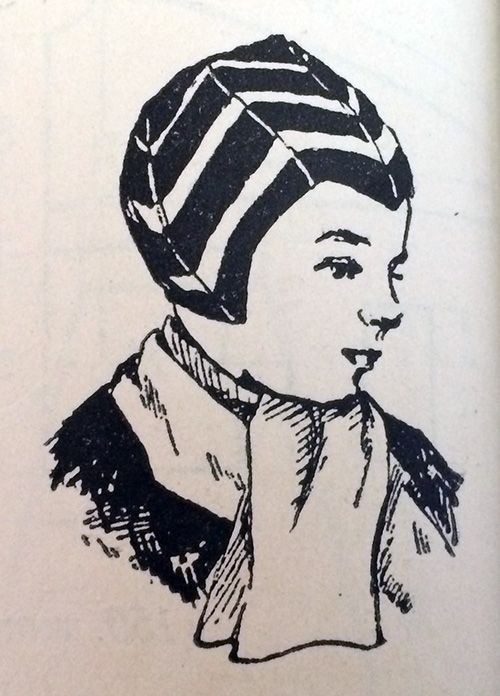 I intend to translate the whole book eventually, so if you'd like to know about the patterns as I upload them, please feel free to subscribe to the blog over there on the right where it says "Subscribe to the Blog via Email"
Wish me luck!