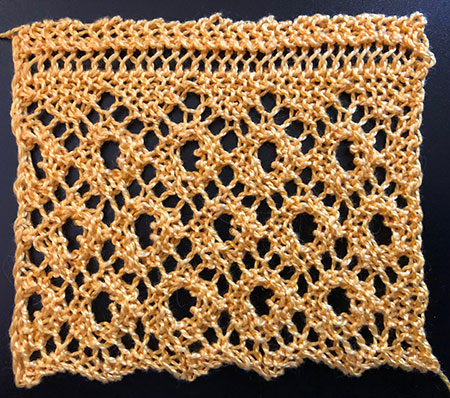 This week's new knitting pattern is a lovely lace edging from 1911, The Dorothy Knitted Lace.
This lace edging is a nice addition to what I call the "English Laces" here on Knitting-and.com (since the first lace edging of this style that I found was called English Lace). You'll find the others in the ever-growing Lace Collars, Edgings and Insertions collection, which I update regularly.
As always, I have updated the knitting terms used in the pattern, charted it and checked it for errors.
If you are enjoying the new knitting patterns, don't forget to subscribe to the site over on the left (on desktop), or underneath this post if you're on tablet or mobile. You'll receive an email whenever I post something new.