Actually my birthday was yesterday 🙂
Miss Brittany, Charlie and I went op shopping for the day and had some really amazing finds.
I was making a list of what I was looking for the night before and it only had 2 things on it: 2 soft toys to make into handbags and interesting craft stuff. But then the thought popped into my head that I was going to find a flower loom that I don't have in my collection. This would be almost impossible for 2 reasons: I have a lot of different looms in my collection already and they were never very popular in Australia (most of my collection came from a convent in the US).
Apparently this was not important because I found this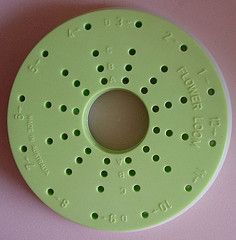 Not only did I not have this particular anonymous loom in my collection, but it's also made in Australia. Amazing 🙂
Right next to it in the craft crap bin was this set of multi-looms (also known as magic looms)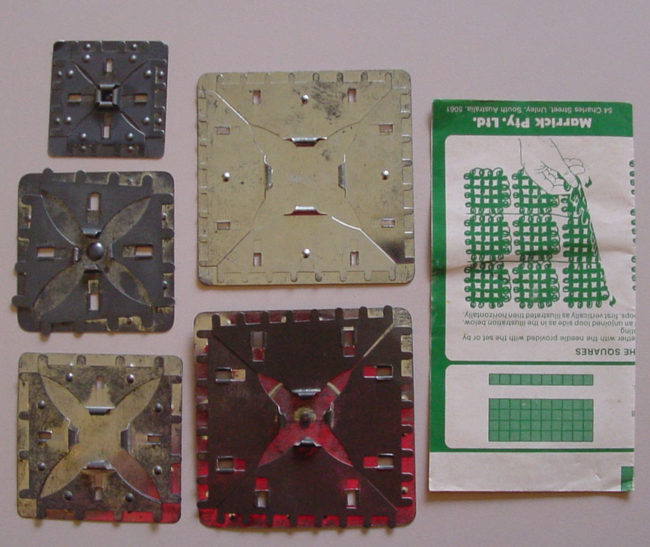 Now I don't have to worry about ruining my good ones if I decide to experiment with wire and video tape and other things that could possibly break a loom.
Earlier in the day I found this cute little pink plastic knitting needle gauge. It's old but not as old as a lot of them out there because the plastic feels more modern.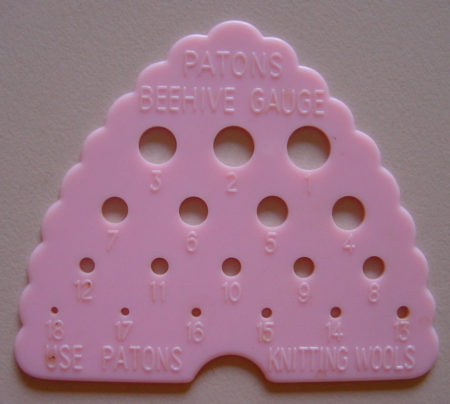 and these handles (which the baby is playing with as I type this)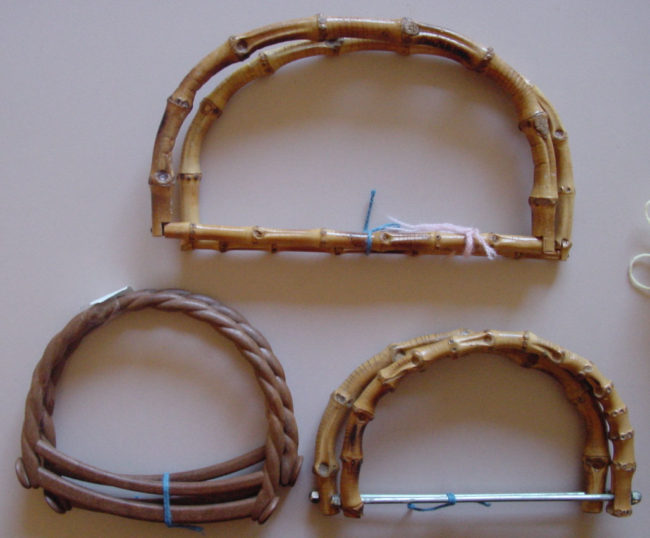 That particular op shop occasionally has really awesome vintage craft stuff but I was really blown away when I found this unworked linen coaster/placemat set (there are 4 of each on the panel).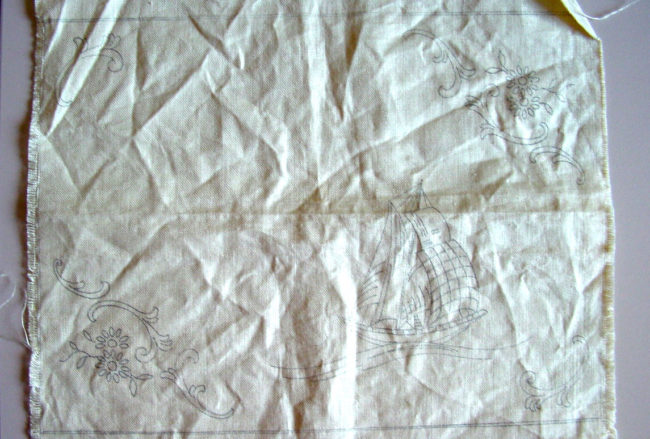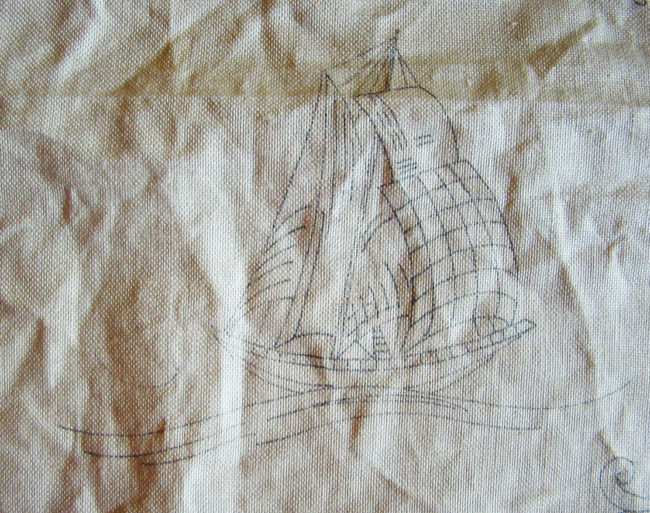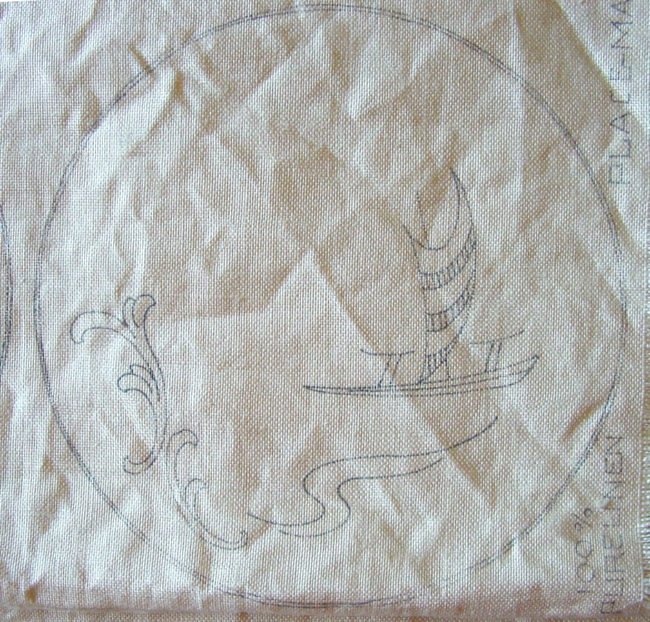 This find was amazing because we live on the coast, and floral embroideries with ships on are my favourite designs. I have found a few already worked before 🙂
This chicken scratch deer will make a nice cloth for Christmas. I just need to hem the edges. It's actually a really big piece of cloth, I just folded it under for the photo.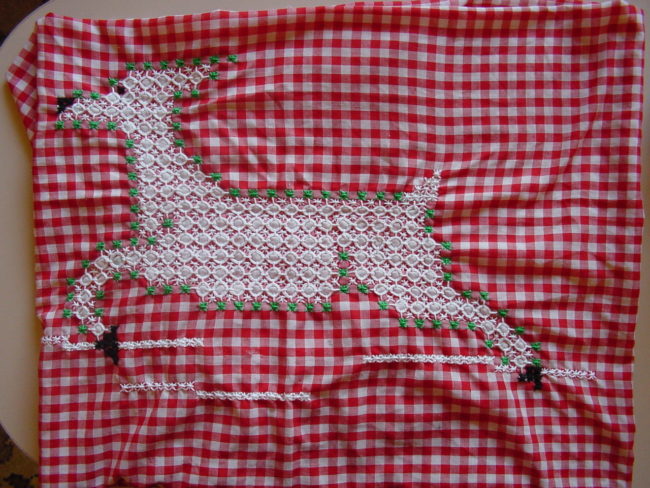 Some awesome fabric. The fur fabric is just right for a stole I want to make my daughter. I couldn't find it anywhere new, but I found it in a op shop when I wasn't looking for it for $1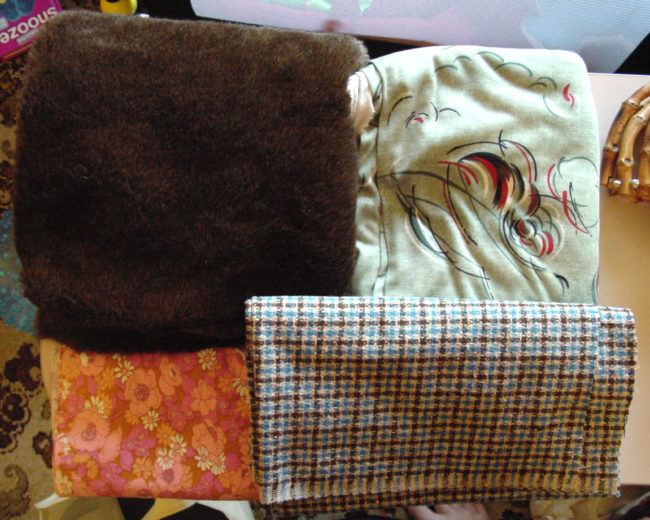 The green 50's-ish looking fabric is a HUGE piece of knit jersey.
I found my two stuffies to make into handbags and an Ikea rat.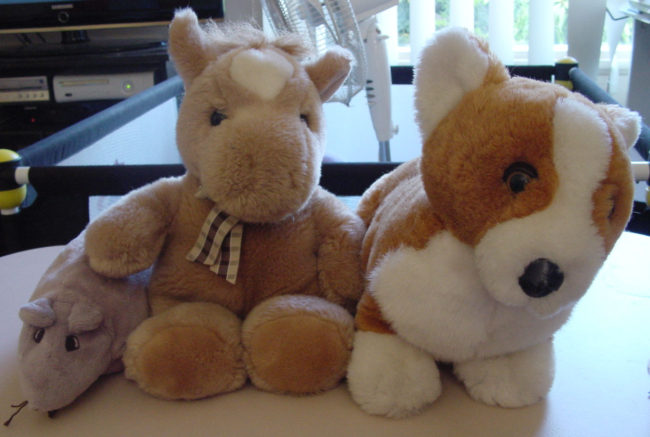 and the interesting crafty bits also from my list: orange cord, 3 packs of bias binding, and 2 balls of yarn. When I was picking out the yarn I met a lovely lady and told her all about ravelry 🙂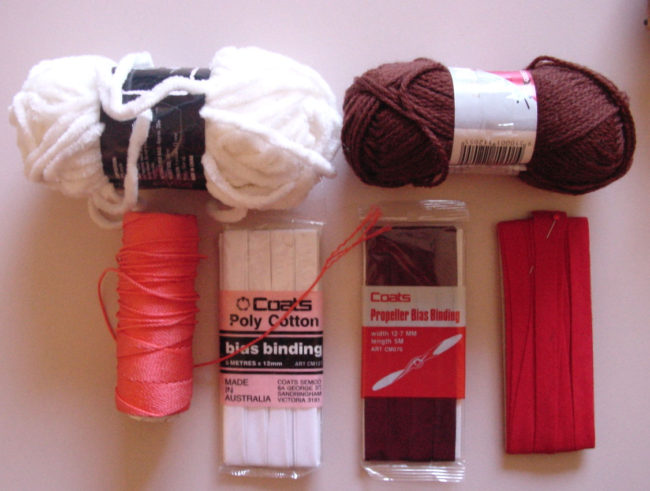 Charlie scored some toys for being a good boy. The giraffe was a gift from the op shop volunteers when he blew a gasket and I told him he'd been a good boy all day and it was ok to be tired and grumpy at the end of the day 😀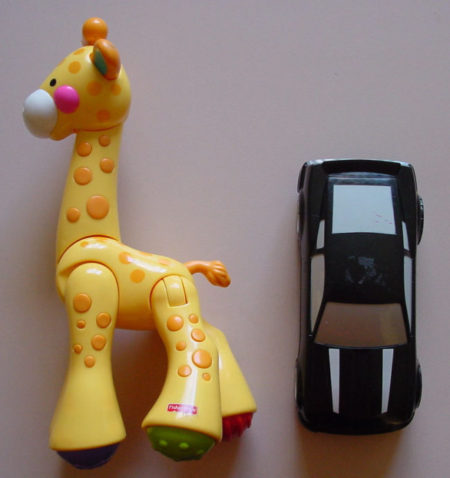 and finally, in the very last shop, an entire couchfull of t-shirt fabric, ribbing and a little fleecy for sleeves for some jackets I already have in progress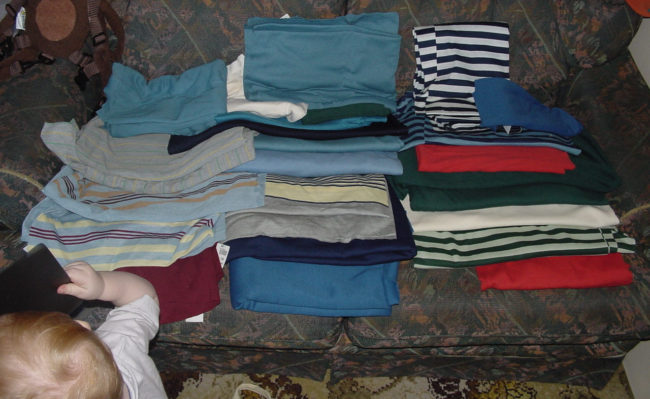 All of the fabric on the couch cost Aud$33, which is the price of three cheap baby t-shirts in Best n Less :-/ There's enough there to make over a dozen, possibly twice that!
That was my amazing op-shop score but then I got home to find out I'd won a rare flower loom on ebay for 2/5 of my maximum bid, then the unicorn handbag that my daughter missed out on from the Reverse Garbage creative re-use centre came back and was offered to me for $10 (including postage) if I promise to post a tutorial on how to make soft toys into hand bags, which I was going to do anyway.
What a great 40th birthday. I had a feeling it was going to be good when the baby slept in late and I got to have breakfast and a cup of tea before he woke up 🙂