While our family were checking out the various recycling yards and op shops in our area the other day, my son adopted a poor little teddy bear he named Blinky.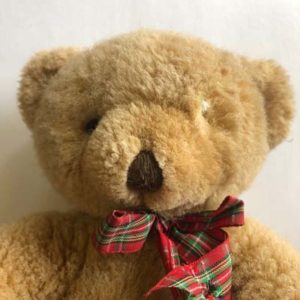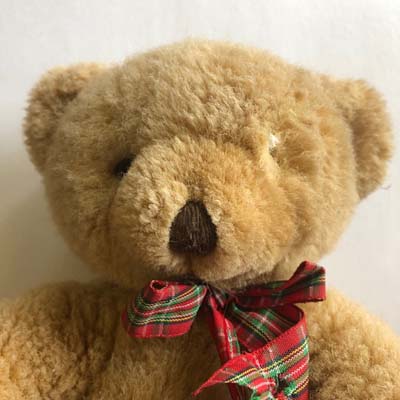 Meet Blinky.
Charlie felt sorry for Blinky, and convinced that I could fix him, he brought the bear home.
It turned out that I had a matching eyeball in my stash. What self respecting crafter doesn't have an eyeball stash? (I have noses too) 😉
The result? Please enjoy my new tutorial: How to replace a teddy bear's eye.