I found this sweet little embroidery motif of a peasant lady while searching Trove a while ago.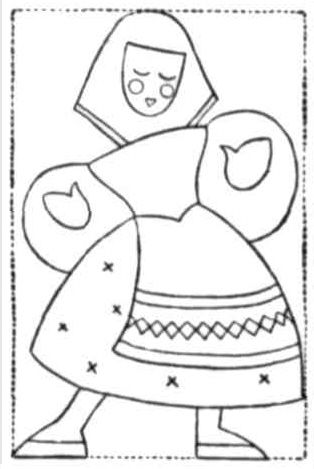 She's perfect for felt appliqué or embroidery but the simplicity of the design would also work really well for scrapbooking if you have a cutter that will allow you to enter your own designs.
See the original felt belt pattern on Trove, from the Townsville Daily Bulletin, November 27th, 1946.