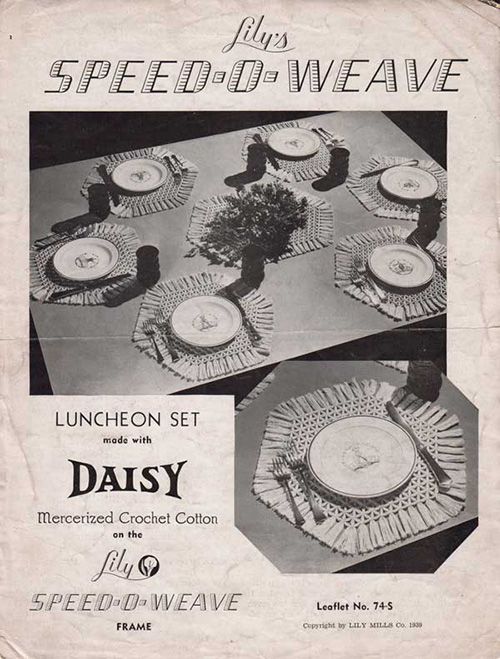 Lily Speed-O-Weave looms are probably one of the most recognised type of waffle weave looms, along with John Alan's Love and Money Looms.
This leaflet from 1939 shows you how to make a basic set of place-mats and table centre with plain weave and size 10 crochet cotton.

Download the Speed-O-Weave Luncheon Set Instructions
---
This digital version is copyright Sarah Bradberry, July 2nd 2013. All rights reserved.