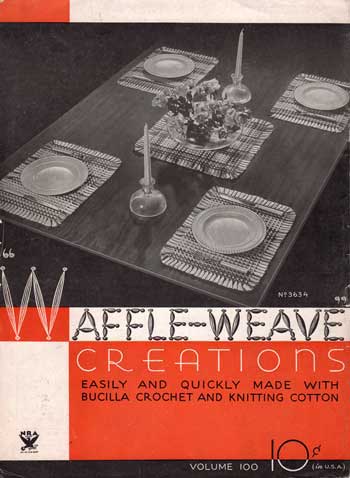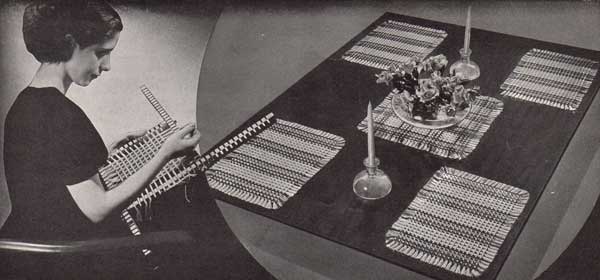 The Bucilla waffle weave loom is a very difficult loom to find but there's no reason you can't use the ideas in this book with other looms as well. Whether you have a Lily Speed-O-Weave, Love and Money Looms, Butterfly looms or a board with nails in it, they'll all work just as well.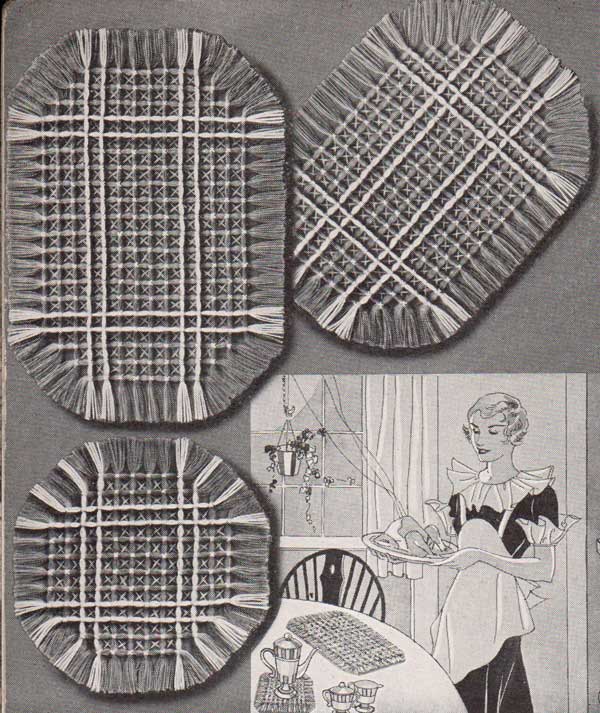 The designs in this booklet rely a great deal on clever use of colour. Not only to create stripes, but also a clever chicken-scratch like embroidery effect between the threads.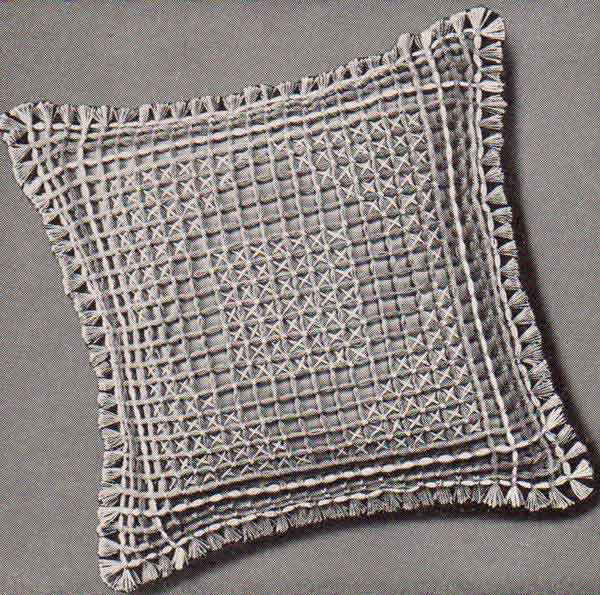 Clever use of colour and different thicknesses of thread can create a lovely sophisticated looking effect. Throw away your cheap acrylic (keep it for making pom pom fabric though!) and use size 3-10 perle threads for heavy duty place-mats and coasters.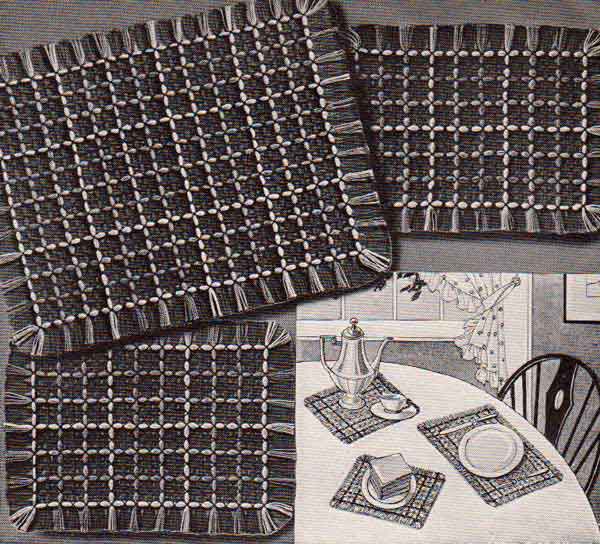 ---
This digital version is copyright Sarah Bradberry, July 2nd 2013. All rights reserved.