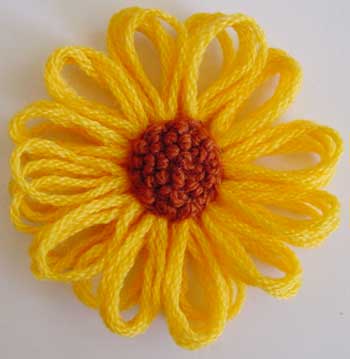 To make a flower with French knots in the centre you will first need to make a flower with a back stitch centre.
If you want to, work a round of stem stitch in the colour you will be using for the centre of your flower.
Fill the centre with french knots.

Watch the video at the top of this page to see how to mke the knots.

My finished centre
Pop your flower off the loom and darn any loose ends into the back.
---
Text and photos copyright Sarah Bradberry April 2007. Video copyright September 12th, 2011. All rights reserved.