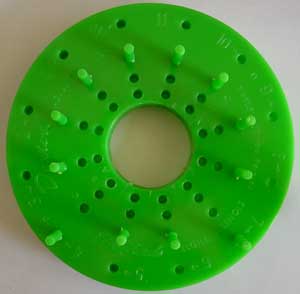 Dexter's rosette and flower loom is one of the many peg style looms.
They can be used to make many different shapes of flower with one or more layers of petals. The instruction sheet includes basic winding and stitching instructions, how to add a stem, puff centres, square petals and a series of drawings with additional ideas.

 Download the Dexter's/Lee Ward's instruction leaflet
---
Copyright Sarah Bradberry, June 19th 2014. All rights reserved.