from the Teacher's Textbook of Machine Sewing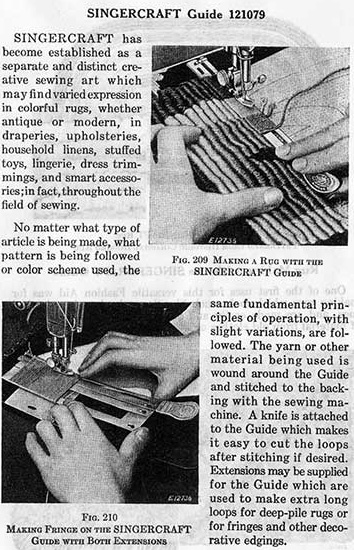 This information was kindly supplied by Julie Ferguson. Visit her Etsy shop at www.kayandelle.etsy.com
The Teacher's Textbook does not go into a lot of detail about what can be made with the Singercraft guide, but it does contain a few interesting sample photographs.

Download the Singercraft section from the Teacher's Textbook in pdf format
---
This page copyright Sarah Bradberry, 22nd July 2010. All rights reserved.