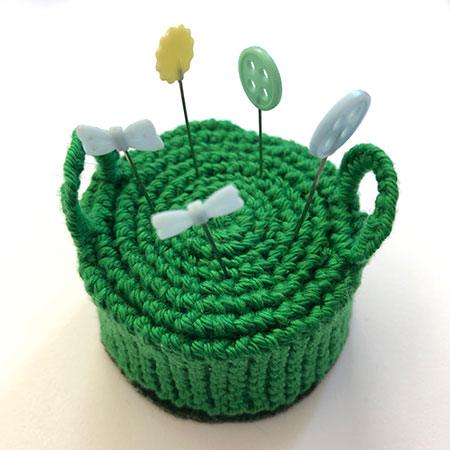 This knitting pattern was first published in The Border Morning Mail and Riverina Times on June 11th, 1911
Materials
A small amount of fingering weight yarn. This would be particularly fun to knit with a variegated yarn.
A pair of 2.75mm knitting needles
Optional: A 2 1/8″ or 53mm diameter circle of felt and pva glue
Size
1″ or 2.5mm tall, 2 1/8″ or 53mm across
Pattern
Cast on 9 stitches and knit every row for 28 inches/71.5cm
Place a marker 6 inches/15cm from one of the short ends. Fold the end of the knitting to this mark to form a loop, and sew in place.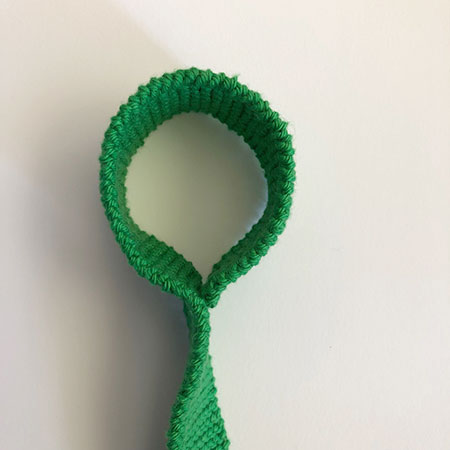 Beginning at the other end, roll up the strip of knitting tightly, but without stretching it.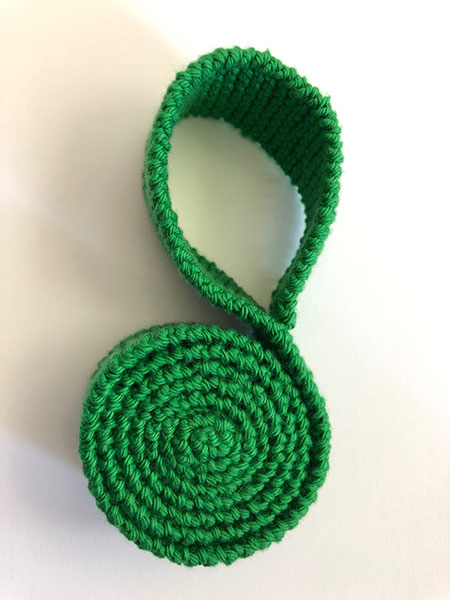 When you reach the sewn loop, fold the loop over the rolled up knitting. (I made a handy little video because I couldn't wrap my head around how it works until I tried it).
For the handles on each side, thread a needle with wool, pass it through two thicknesses of the knitting,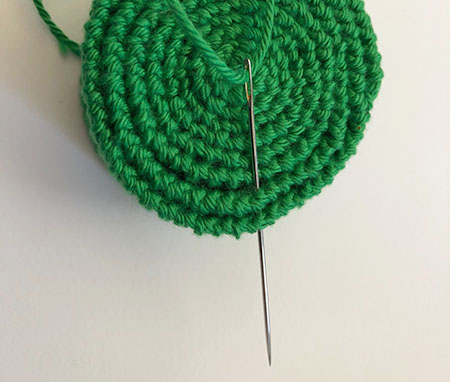 make a loop over your fore finger from left to right, pass the thread back through the knitting then from right to left, and into the knitting again to form a loop of two threads.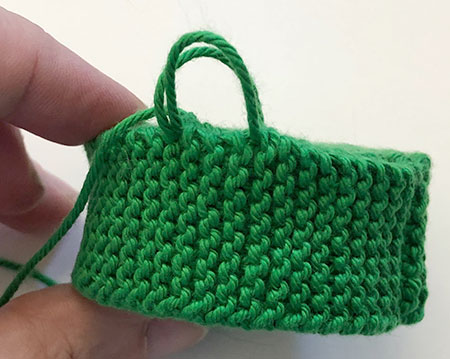 Work buttonhole stitch over both threads of the loop, and fasten off neatly.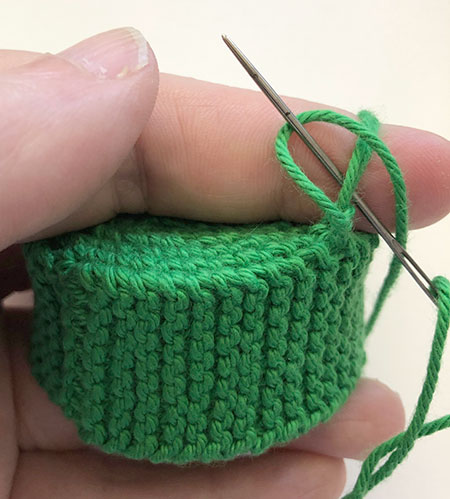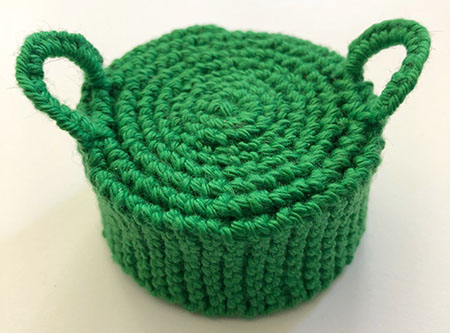 If desired, glue the circle of felt to the bottom of the pincushion using the pva glue and set aside to dry.
Stick in your pins!
You can make this pincushion fancier by gluing a strip of ribbon or braid around the edge if you would like.