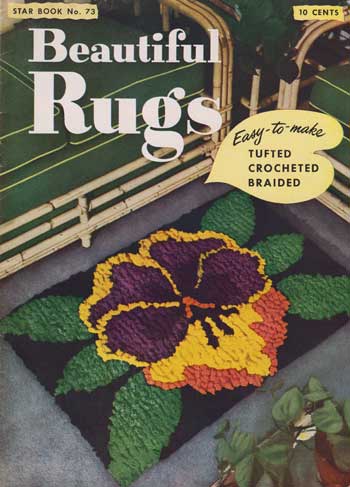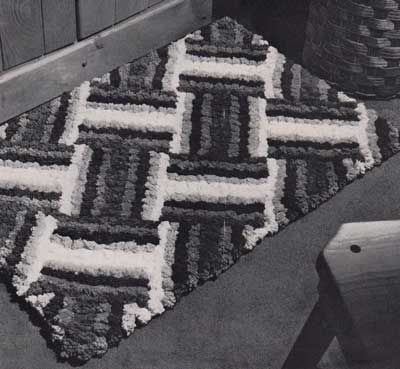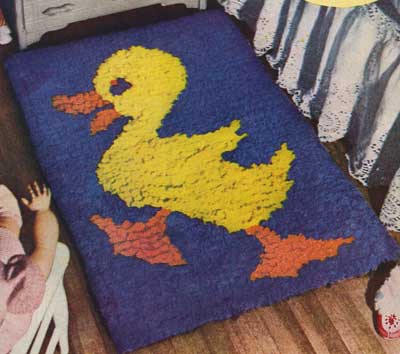 This booklet contains a selection of tufted, braided and crochet rug patterns. It contains full instructions for making the tufts out of several different weights of yarn.
You will need to enlarge the tufted rug patterns in the book until they are the dimensions mentioned in the pattern.
The designs include:
Modern Cross Hatch (tufted)
Maple Leaf (tufted)
Crocheted Loop Rug (crochet with cross stitch flowers)
Mexican (tufted)
Horse (tufted)
Square Braided Rug (braided)
Double Square (tufted)
Braided Rug (zigzag, braided)
Pansy (tufted)
Duckling (tufted)

 Download the booklet in pdf format
---
Copyright Sarah Bradberry, June 15th 2014. All rights reserved.