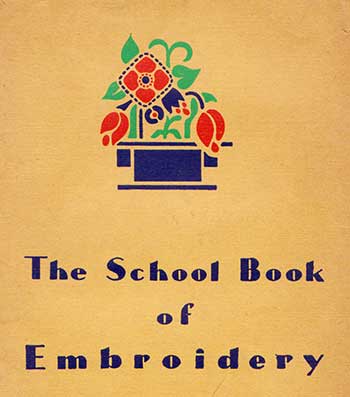 Click here to download a high resolution pdf file of the booklet shown in the thumbnail image below (approx 6.3mb).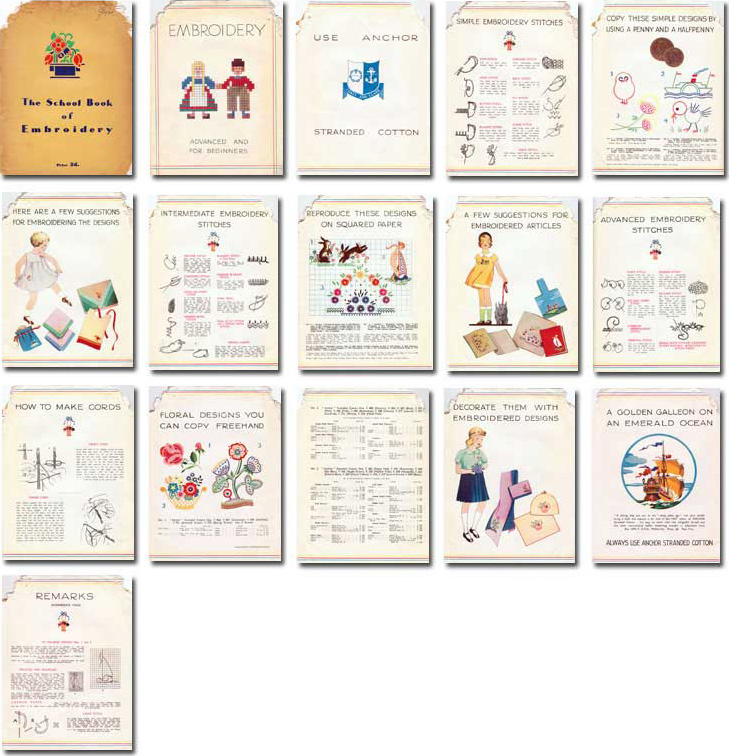 This booklet includes a large number of stitches and designs packed into just 16 pages!
Stitches include:
Stem Stitch
Darning Stitch
Satin Stitch
Back Stitch
Button Stitch (Buttonhole Stitch)
Fly Stitch
Blanket Stitch
Chain Stitch
Daisy Stitch (Lazy Daisy Stitch)
Feather Stitch
Blanket Stitch in Two Rows
Couching Stitch
Darned Blanket Stitch
Long and Short Stitch
Snail Trail
Herring-Bone Stitch (Herringbone Stitch)
Rows of Fly Stitch and Satin Stitch
French Knots
Knot Stitch
Seeding Stitch
Zig-Zag Chain Stitch
Bullion Stitch
Overcast Herring-Bone Stitch
Oriental Stitch
Single Satin Stitches Radiating Overcasting Horizontal Stitch Twice
Finger Cord
Fancy Cord
Cross Stitch
---
Copyright Sarah Bradberry December 2010. All rights reserved.