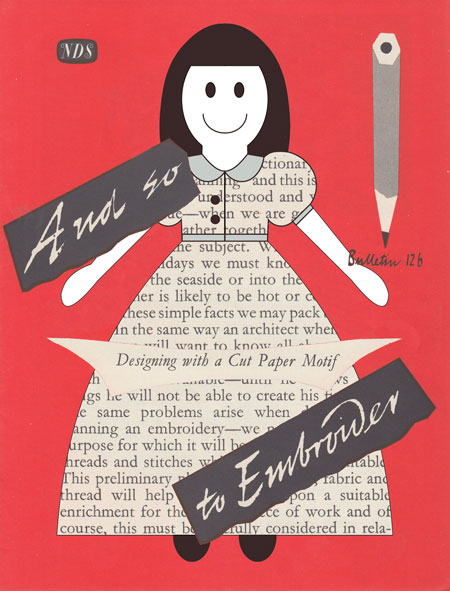 Leaflet 12b in the Needlework Development Scheme's series "And So To Embroider" teaches you how to:
Use designs you have cut from paper to create a range of different looks
Combine cut paper motifs on a project
Make an embroidered felt handkerchief sachet, patchwork beach bag and woollen baby blanket
Create hand made tassels with a buttonholed cover
I have also included a full size motif that you can trace onto fabric, and photographs of six different ways it can be embroidered.
Please note: This is an edited version of the original leaflet. I have changed the main embroidery motif to one of my own design due to the offensive nature of the original.

Download "And So To Embroider" bulletin 12b