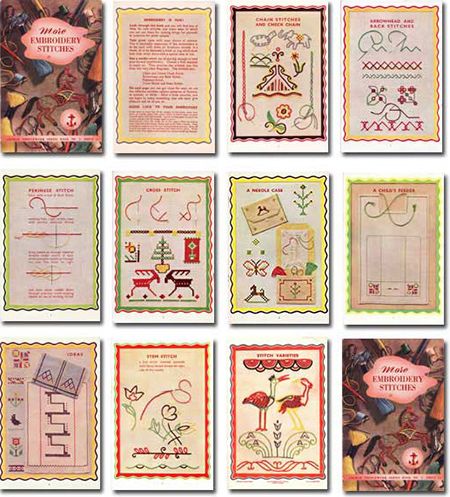 Click here to download a high resolution pdf file of the booklet shown in the thumbnail image above (approx 5.5mb).
This booklet includes the following stitches:
Chain Stitch
Check Chain Stitch
Arrowhead Stitch
Back Stitch
Pekinese Stitch
Cross Stitch
Stem Stitch
---
Copyright Sarah Bradberry December 2010. All rights reserved.