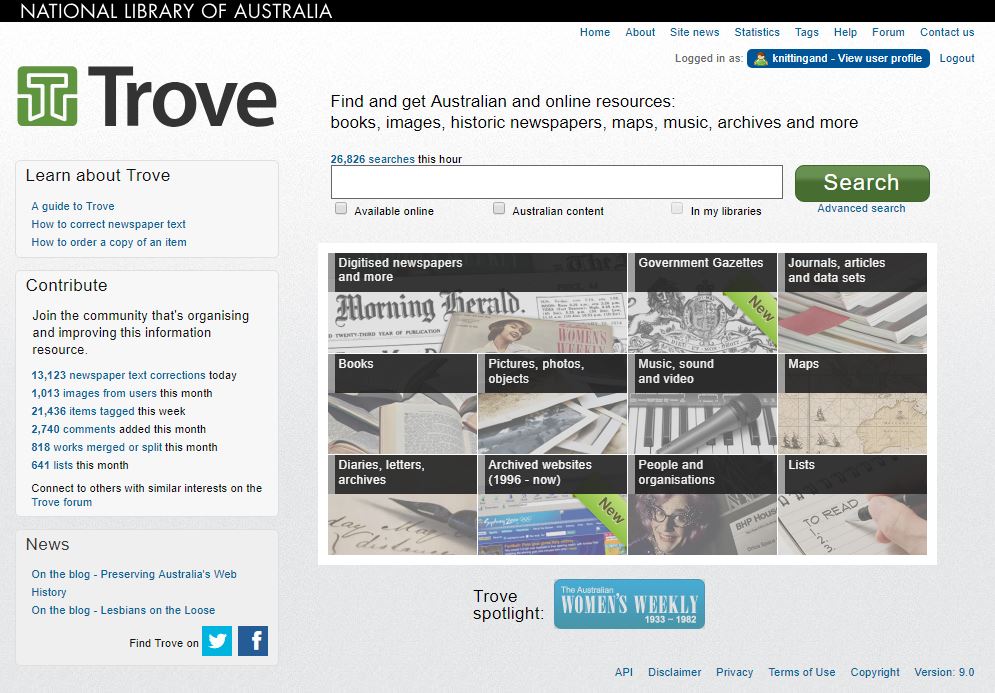 Today's "favourite things Thursday" is all about Trove, the online Archives of the Australian National Library.
You can search many of their collections, but for me the great forgotten treasures lie in the newspaper and magazine archives, the pictures, photos and objects archive and the diaries and letters archives.
Whether you want to learn about the jazz knitting craze of the 1920's, embroider a bin chicken, or read thank you letters from wounded soldiers in World War 1, to the girls who knit them socks (and a knitting pattern). You'll find what you're looking for.
Some favourites of mine include:
I hope you've enjoyed this little look into just some of the treasures you can find in the Trove archives. Let me know what you find in the comments, or if there's something you'd like to find, let me know!