From 1947 comes this sweet little knitting pattern for a ribbed t-shirt with patterned collar and placket in stranded knitting.
It's sized to fit a 34″ bust, and is knit with a fine fingering weight yarn.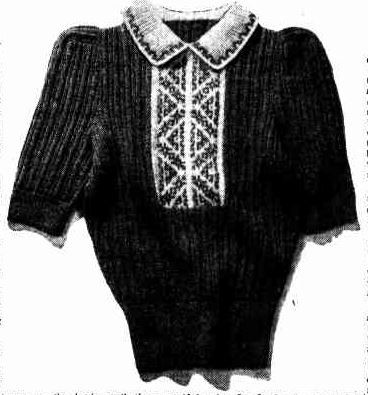 Here you can see the detail in the front placket and collar.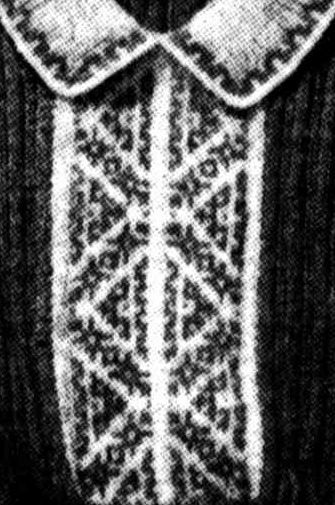 You'll find the pattern in the June 23rd 1947 issue of The Telegraph (Brisbane), on Trove.