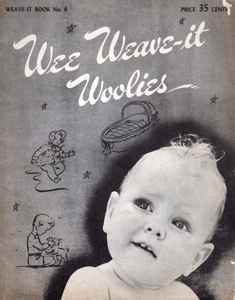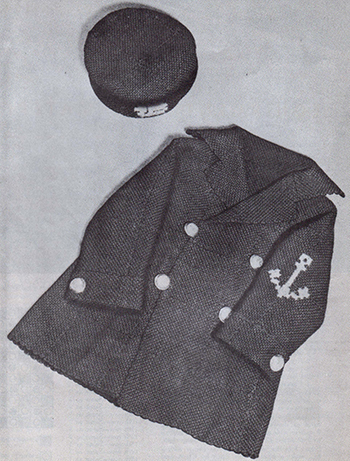 "Wee Weave-It Woolies" is full of garments to fit babies and toddlers including a bunny suit, girl's coat and bonnet, booties, jumper skirt, three piece set (jacket bonnet and booties), zig-zag jacket, cap and sweater set, snow suit and bonnet, sweater and tam, "lazy daisy" sweater, baby sacque and bonnet, soakers, sailor coat and cap and ruffle dress.
It also contains patterns for five blankets, crib cover, carriage robe, baby afghan in rooster design, baby afghan in fancy weave and baby afghan in sunken diamond design.

 Download Wee Weave-It Woolies
---
Copyright Sarah Bradberry, June 19th 2014. All rights reserved.