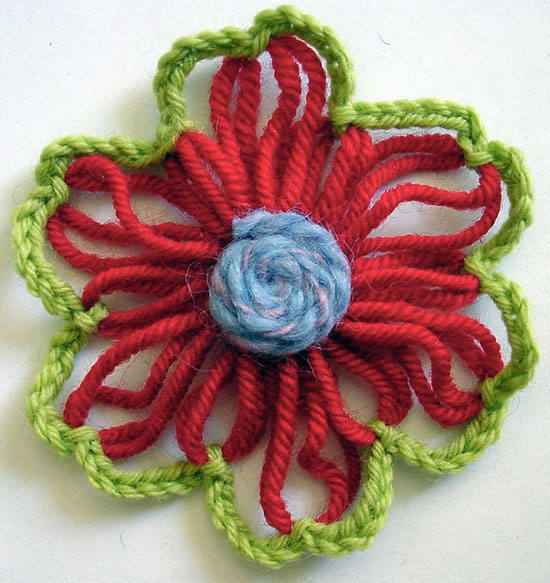 The twirl centre is one of the simplest decorations to add to the middle of your flowers. It's also a great way to cover up a messy centre that you don't like 🙂
Begin by making any flower of your choice.
Add a big glob of glue to the centre of your flower. PVA glue works well for any flower that does not need to be washed.

If you will need to launder your flower at any stage, use washable fabric glue instead.

Make a small spiral of the yarn for the centre of your flower
and place it carefully on the glue. Press lightly and leave to dry.
---
Images and text copyright Sarah Bradberry, February 5th 2011. Video copyright Sarah Bradberry, October 29th 2011. All rights reserved.