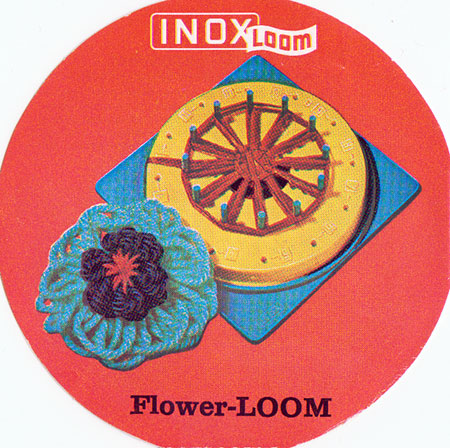 The Inox flower loom is one of my favourite peg looms because of it's lovely bright colouring. It is exactly the same loom as the modern Prym loom, except for the colour.
Click here to download the original instruction sheet in 7 languages.
---
Copyright Sarah Bradberry, March 5th 2011. All rights reserved.