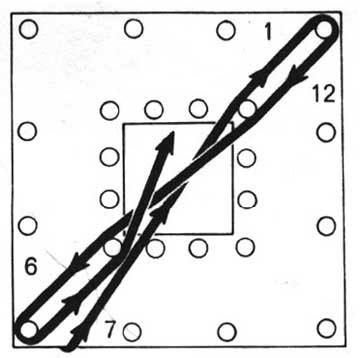 These instructions have you wind the loom in the opposite direction to my original instructions. The effect is the same, but I thought I'd post these for anyone who finds the other method awkward.
Download the Bucilla flower loom directions in pdf format (1.9Mb)
---
Copyright Sarah Bradberry April 2007. All rights reserved.