The Brisbane Courier, Wednesday 2nd of August, 1933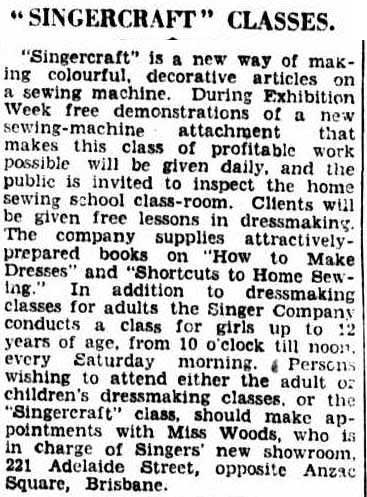 This article appeared in the Brisbane Courier, an Australian newspaper, in 1933. I thought it makes a nice addition to the other Austrlaian newspaper articles as it shows how much the Brisbane branch of the Singer company made a feature of the new Singercraft Guide.
---
Copyright Sarah Bradberry, 1st August 2010. All rights reserved.