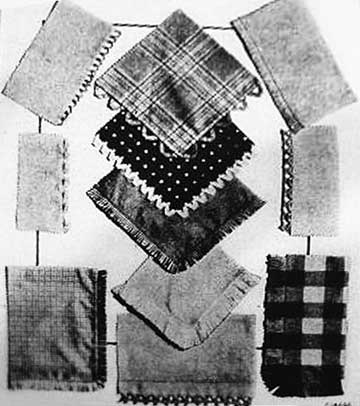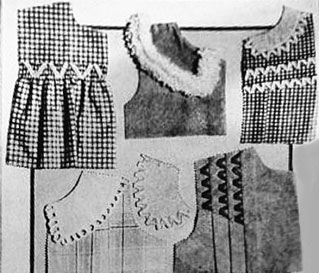 Household linens are only the beginning of the decorative uses for braids and trims made on the Singercraft guide. Fringe and braids can be used on collars, wrists, trapped in pleats or tucks, and as decorative accents on waistbands.
You might also like to:
Try stitching a Singercraft bias twist with flat bias binding on each side the make a faux insertion
Use several strands of perle cotton to make a looped thread edging, then work crochet or tatting along the exposed edge
String beads on the threads wound around the Singercraft guide for a weighted fringe on a scarf or lampshade. Use one bead per loop, or several!
Thread pompoms and tassels onto your threads for a similar effect to the beaded edging
Trap bias twist in a seam
---
Copyright Sarah Bradberry June 7th 2010. All rights reserved.