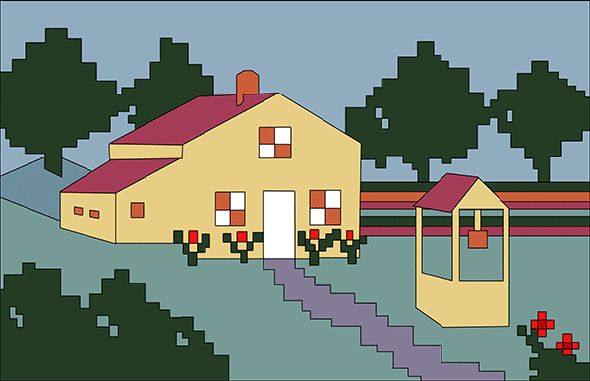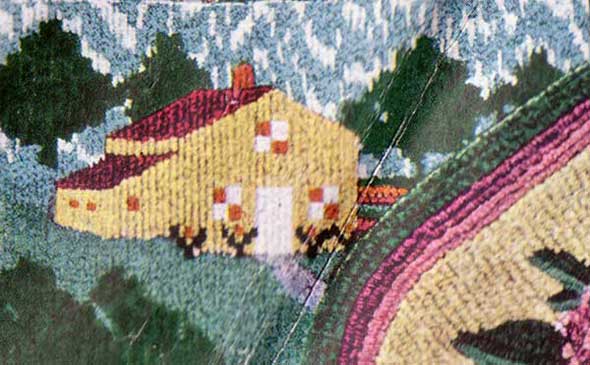 The above image shows the mottled effect of blue and white used to stitch the sky.
"Wee House" is one of the more complex designs for the Singercraft Guide. "Wool pictures", some of which are now known as long stitch, were very popular in the 1930's and this style of rug follows the fashion for pictorial images. I used a black and white image of this design to recreate the sections missing in the coloured picture shown here.
Download the design to print at home
Download the design to print in one piece 79x51cm or 20″x31″
---
Copyright Sarah Bradberry, 21st July 2010. All rights reserved.