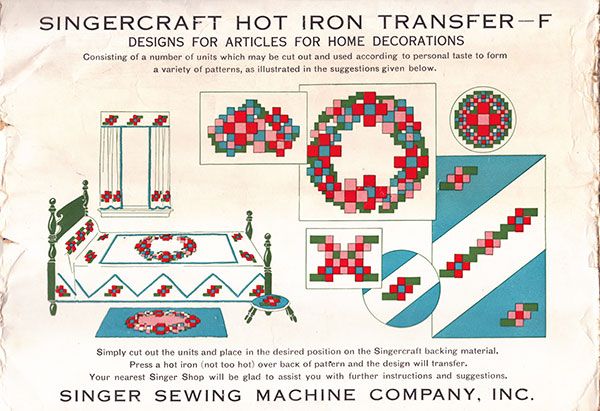 This transfer sheet has designs in several different sizes. The larger designs can be used as they are for small rugs or combined with the smaller designs to form new patterns.

Click here to download Singercraft Transfer sheet F to print at home

Click here to download SIngercraft Transfer sheet F if you can print large sheets. You will need to be able to print 42x42cm or 17″x17″ for the largest design.
---
Copyright Sarah Bradberry, August 31st 2011. All rights reserved.