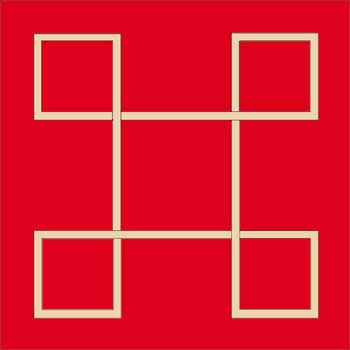 An example of colours you might like to use for this cushion

This design is sized to fit a 45cm or 18″ square cushion.
You can stitch the full design including the background, or stitch just the lines. If you stitch just the lines, work your second row of stitching over the top of the first row and cut both the large and small loops. Cut the loops before working further rows and stitch each row as close as possible to the previous one for an extra plush effect.
The original pillow had a single row of singercraft with both loops cut.
Download the design to print at home
Download to print in one piece 45x45cm /18″x18″
---
Copyright Sarah Bradberry, July 15th 2010. All rights reserved.