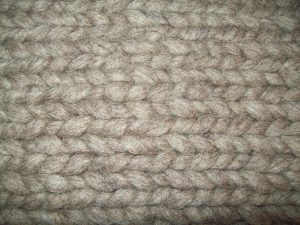 Phyllis wrote:
I have tried several cast on methods to no success with pencil roving, also known as Fingerlakes un-spun – imagine Lopi without any twist at all. The roving disintegrates before I can cast on 10 stitches, can anyone tell me what in the world I am doing wrong? Tried sling-shot, cable cast on, and just putting make ones on the needle (backwards looping). I have two wheels of merino that I would like very much to make into a Christening set for newest granddaughter.>>
Dear Phyllis and knitbuds! I designed for Fingerlakes Woollen Mill, years ago, in their regular yarns and Unspun. I always use a long-tail Cast On. With the Unspun, handle it like you were handling fairy dust! Don't pull your CO sts tightly against the needle, so if that means you need to cast onto a smaller needle so as not to make too large loops, then do it. I also wasn't knitting tight gauges with it, AND I knit a sort of untensioned continental, so the yarn
wasn't wrapped a couple times around any finger, which could lead to breakage. I found that once I was cast on, I had more probs with the yarn breaking because I would jerk it from the wheel, forgetting it's delicate nature. So, it's best to keep long lengths pulled out from the wheel, ahead of your knitting. It does make an air-light fabric, but I still prefer spun yarn!
---
Copyright Dawn Brocco