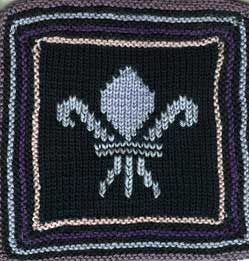 Materials
I used approximately 45gm 8 ply (DK) 100% wool in green @ approx 100mtr/96 yards per 50gm and scraps of pink, mauve, and light blue.
Tension
20sts and 28 rows to 4 inches (10cm) over st-st on 4.5mm needles, or needles needed to obtain gauge.
Abbreviations
st-st = stocking st
inc = increase: knit into the front, then the back of the next st
Technique
Cast on 31 sts and work the chart below using the intarsia technique.
I knit the large lozenge at the top in intarsia and embroidered the rest in duplicate st.
Do not cast off.
Change colour and knit one row, place a marker, pick up 31sts on the remaining three sides, placing a marker after each 31st st.
Purl one round.
Work the border in stripes of two rounds each in the following manner:
Change colour.
1st round: Inc, knit to last st, inc
2nd round: Purl
Repeat these 2 rounds until you have 43 sts between markers. Cast off and block.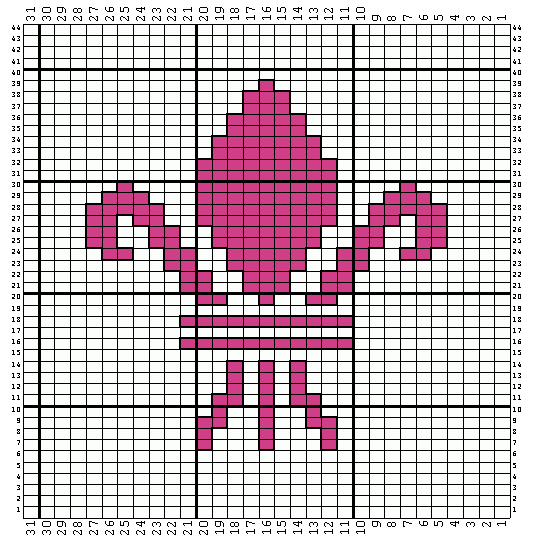 ---
Copyright © Sarah Bradberry, August 1998