aka The Good Needlework Fourth Gift-Book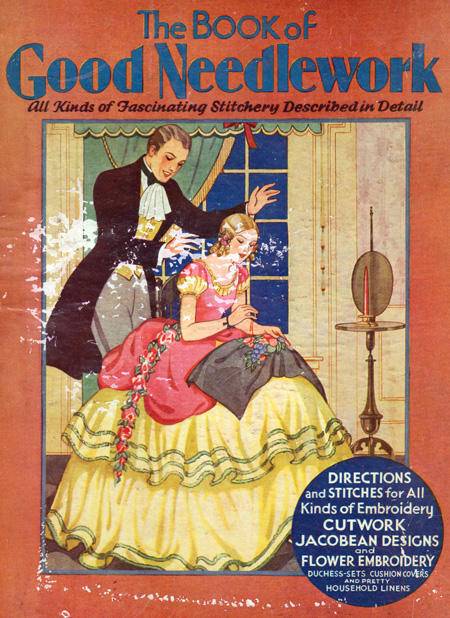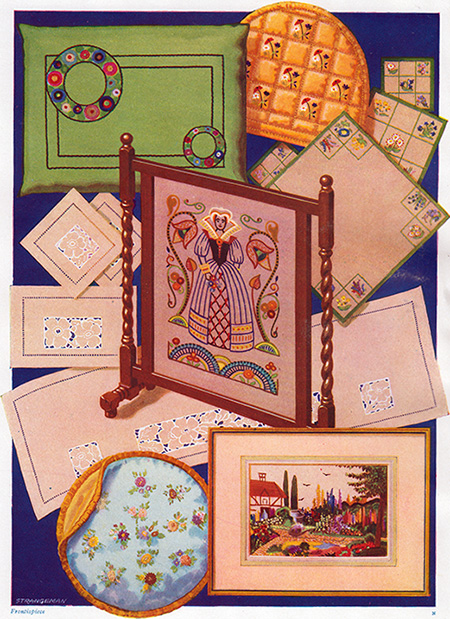 In the early 1930's Good Needlework and Knitting magazine released a series of books to promote their vast range of iron on embroidery transfers. They included every type of embroidery project imaginable, from doilies and table runners, bags, book covers and desk blotters to curtains and lingerie.
This is the fourth book in the series and, like the other books, it contains a large number of embroidery projects including tea and coffee cosies, cushions, table runners and doilies.
Of particular note in this volume are a calico tea cloth with embroidered squares, a teddy bear hot water bottle cover with matching pyjama case, two fabulous sailing ship embroideries (flowers and sailing ships are my favourite embroidery themes) and a large collection of crochet projects, two of which can be seen below.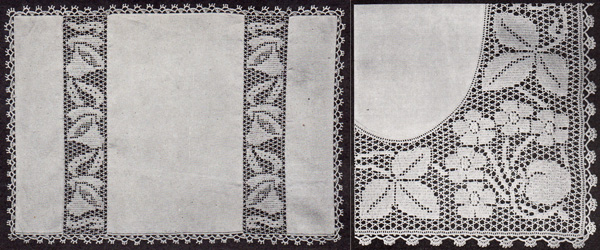 These are just a selection of the patterns that include everything from tea cosies made from soft toys, a cut-work tutorial, a needle-work keeper doll, and some lovely floral cushions (I want to make them all!). Most, if not all, of the projects can be made without the need for the original transfers. Just print the appropriate page, trace off the design and start embroidering! Some will need to be enlarged but that is easy to do by photocopying or scanning.
Five books were published in this series and I've made them all available on my embroidery page.

 Download "The Book of Good Needlework Number Four"
---
Copyright Sarah Bradberry, May 25th, 2014. All rights reserved.