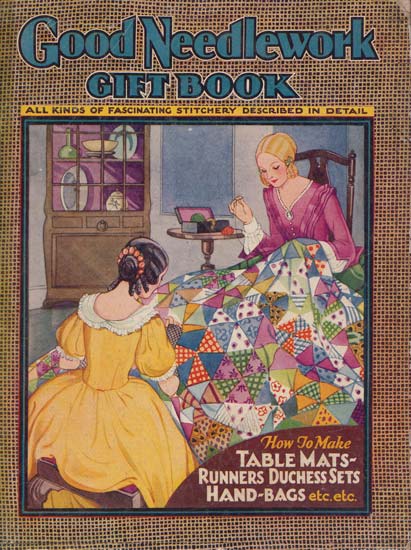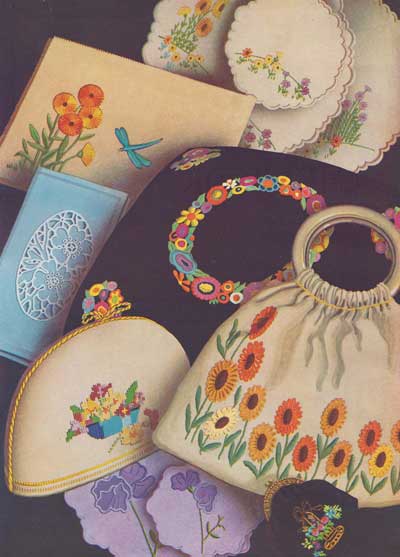 In the early 1930's Good Needlework and Knitting magazine released a series of books to promote their vast range of iron on embroidery transfers. They included every type of embroidery project imaginable, from doilies and table runners, bags, book covers and desk blotters to curtains and lingerie.
Once the transfers were no longer available the value of these books diminished, but with today's scanning and printing technology they're once again a valuable and unique source of things to make.
As well as embroidery, they include a fascinating range of other sewing and knitting projects. If you have seen my flower loom projects, you'll know that I have a passion for crafted flowers and the first volume of the series has an enormous number of different flower making techniques. Made from fabric, ribbon or yarn or embroidered on a huge range of different projects.
I hope you enjoy the first book in the Good Needlework Gift Book series. Five books were published in this series and I've made them all available on my embroidery page.

 Download "The Good Needlework Gift Book Number One"
---
Copyright Sarah Bradberry, August 4th, 2013. All rights reserved.