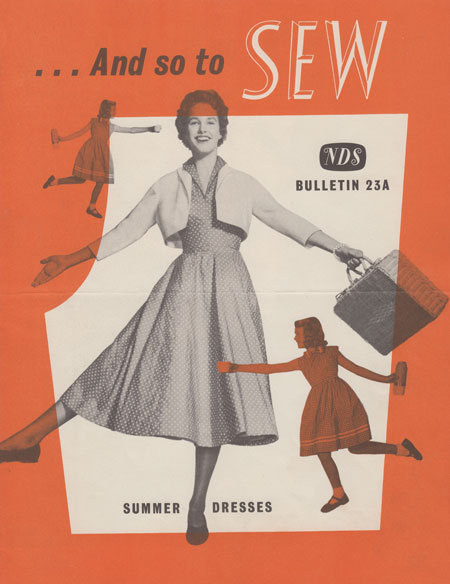 Leaflet 5a in the Needlework Development Scheme's series "And So To Sew" contains two patterns with instructions for making up. They are:
A bolero jacket to fit a 32 or 34 inch bust
A girl's dress with a bow to fit a waist of 25 inches and a bust of 28 inches. Instructions are given for changing the size.

Download "And So To Sew" leaflet 23a