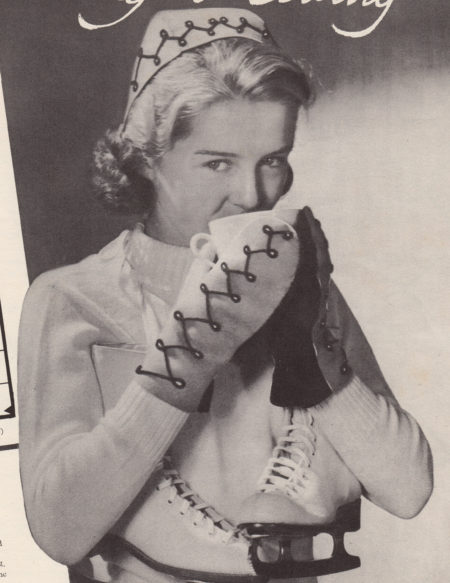 Leaflet 1a in the Needlework Development Scheme's series "And So To Sew" includes:
An introduction to the basic tools needed to sew a project
How to straighten the cut edge of your fabric.
How to enlarge the patterns given with "And So To Sew" leaflets.
How to prick and pounce a pattern with powdered chalk to transfer a design to felt.
How to sew and press wool or rabbit fur felt.
A pattern for felt mittens and cap with couched embroidery. These can also be made from upcycled woollen jumpers (sweaters), that have been shrunk in the wash.
How to work couched embroidery and whip stitch two pieces of felt together.
How to keep elastic in place using herringbone stitch.
A chart showing which size thread, hand and machine needles to use with particular threads.
A list of techniques that will be covered in leaflets 2a to 5a

 Download "And Sew to Sew" leaflet 1a
Modern Tutorials
If you prefer modern style instructions for the embroidery stitches in this leaflet, here are some I have found online.
Couching by Mary Corbet
Whip Stitch on Felt by Wendi Gratz
Herringbone Stitch by Mary Corbet