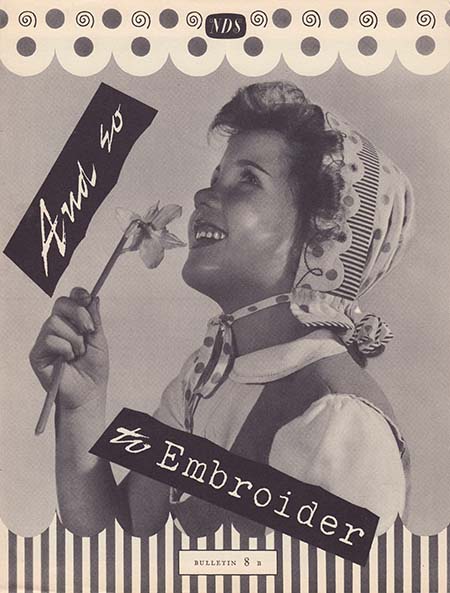 Leaflet 8b in the Needlework Development Scheme's series "And So To Embroider" includes:
Designing with fabric. How to manipulate patterned fabrics to create different patterns by pleating, changing the direction of the pattern, playing with scale, combining patterns and embroidery.
Making a gingham apron and cushion from simple rectangles with simple pleated fabrics. (Finished projects can be made from the description without a full pattern).
Full pattern for a girl's sun bonnet.

Download "And So To Embroider" leaflet 8b
Modern Tutorials
Since we don't all have someone who knows how to sew in our lives, I've included some modern tutorials to hopefully answer any questions you may have while using these techniques.
Box Pleats by Colleen G Lea
When working with gingham, "mark 1" would be the sides of the check you want to show, and "mark 3" would be the opposite side of the check you want to cover.
How to Sew a Scalloped Hem by Professor Pincushion
Needle Turn Appliqué by Wonderfil
Top Stitching by Last Stitch