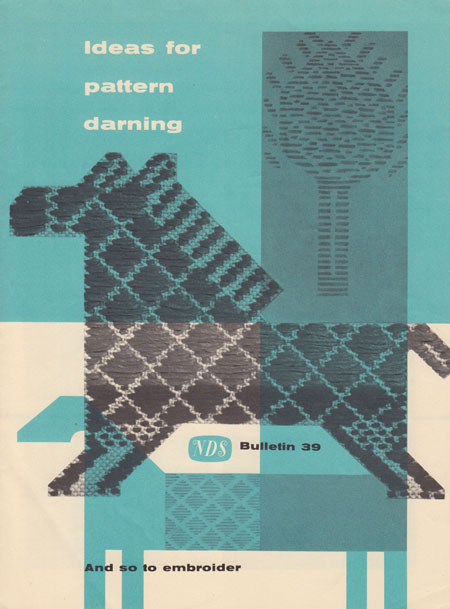 Leaflet 39 in the Needlework Development Scheme's series "And So To Embroider" covers a technique called pattern darning. Pattern darning is basically closely worked running stitch on evenweave fabric that creates a purposeful design on the front of the work.
Included are a range of things to consider when working this technique, including fabric and yarn choice and how to make your overall design interesting.
The bulletin contains samples of pictorial pattern darning, a border and geometric design. Note: I'm pretty sure the Mexican piece shown in the leaflet is woven, rather than embroidered.

Download "And So To Embroider", bulletin 39
Modern Tutorial
Pattern darning is one of the simplest forms of embroidery, in that it is just one row of running stitch above another. In case you're not sure how it works, here's a video!
Pattern Darning by Mistress Briony